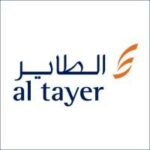 Job Purpose
To support the Warehouse Supervisor/Storekeeper in the day to day operation, by offering all the support required for proper storage and retrieval of goods to facilitate timely delivery.
Essential Roles and Responsibilities
Functional Roles and Responsibilities :-
• Support supervisor in stock takes and cycle counts, in order to keep an overall control of stocks.
• Perform all other warehouse operational tasks as assigned by the Storekeeper/Supervisor
• Offload shipment, physically check and notify any discrepancies; if not store the items in appropriate and orderly manner according to reference numbers, brand names etc.
• Carry out pre retailing activities like pricing, tagging bar coding etc… as per brand guidelines/requirements.
• Pick and pack stock based on the pick lists/hand held scanners for dispatching daily to customers and retail outlets.
• Maintain HSE practices in the working environment in order to minimize the opportunity of damage property and injury to self and colleagues. Pro-actively remind colleagues to behave in line with the HSE processes defined by the company.
Education/Certification and Continued Education
High School / 12th Grade Pass
Years of Experience
1 to 2 years experience in Warehousing