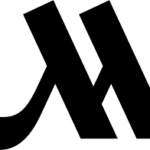 Storekeeper – Finance Marriott International Dubai
Location: The Westin Abu Dhabi Golf Resort & Spa, Abu Dhabi Golf Club, Abu Dhabi, United Arab Emirates, United Arab Emirates
POSITION SUMMARY
Receive and stage merchandise by department, mark appropriately for placement in facility, and deliver merchandise to appropriate department.
Stack received merchandise on pallets or carts. Complete requisition forms for inventory and supplies.
Notify manager/supervisor of low stock levels in a timely manner.
Receive deliveries, store perishables properly, and rotate stock.
Inspect deliveries and date times to verify freshness, cleanliness, consistency, and quality throughout case lots.
Refuse acceptance of damaged, unacceptable, or incorrect items.
Adhere to food safety and handling policies and procedures across all food-related areas.
Organize, clean, and sanitize all refrigerators and freezers, floors, food equipment, and drains.
Remove empty pallets, cardboard, and trash and place in proper storage areas.
Report accidents, injuries, and unsafe work conditions to manager; complete safety training and certifications. Follow all company policies and procedures; ensure uniform and personal appearance are clean and professional; maintain confidentiality of proprietary information; protect company assets. Speak to guests and co-workers using clear, appropriate and professional language. Develop and maintain positive working relationships with others; support team to reach common goals. Comply with quality assurance expectations and standards. Read and visually verify information in a variety of formats (e.g., small print). Stand, sit, or walk for an extended period of time or for an entire work shift. Move, lift, carry, push, pull, and place objects weighing less than or equal to 50 pounds without assistance. Grasp, turn, and manipulate objects of varying size and weight, requiring fine motor skills and hand-eye coordination. Move through narrow, confined, or elevated spaces. Move over sloping, uneven, or slippery surfaces as well as up and down stairs and/or service ramps. Perform other reasonable job duties as requested by Supervisors.