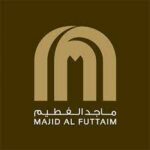 Location: Front-Liners and Clerical staf, AE
Company: Majid Al Futtaim
BUSINESS INTRODUCTION
Majid Al Futtaim Retail is the leading shopping mall, retail, communities, entertainment developer and operator in the Middle East, North Africa, and Central Asia regions. With over 48,000 people, revenues of over US$ 11 Billion, and operations in 18 countries. Some of the iconic brands we carry include Mall of the Emirates, Carrefour, All Saints, Lego, City Center, Abercrombie & Fitch, & Vox Cinemas. We believe in making Great Moments for Everyone, Every day.
JOB TITLE
Store Associate | MAF Retail | Supermarket (Express) UAE
ROLE SUMMARY
The Store Associate is a non-management multitasking role with a Central Cash Office, Commercial and Receiving scope.The role holder is in charge of organizing shelf space in both the selling area & warehouse to ensure clean and presentable display. Respect the National Plan-o-gram. Maintain, organize and control the resources required to satisfy customers and achieve target. Support Centeral Cashier Office, Receiving and Customer Service when needed.
ROLE PROFILE
Support receiving team in checking, receiving and displaying products.
Support the team to control and optimize the section margin level, shrinkage and waste.
Ensure appropriate display of goods through accurate labelling of items and correct pricing.
Replenish and arrange the items on shelves, ensure appropriate assortment of items in terms of appearance, quantity, quality and price range.
Assist the customers in their item inquiries, react rapidly to the requirements, and promote sales while maintaining a quality customer service manner.
Identify slow moving items and sleeping stock in order to determine priority of expiry if applicable
Support Central Cashier Office team by assisting at cash counter to scan and package purchased products
Abide by the hygiene and safety regulations of the store, warehouse and local authorities.
REQUIREMENTS
Diploma in Business Management/Administration is a plus
Computer application certificate
6 – 12 months commercial experience
Ability to multi-task.
Ability to adapt in a multicultural environment.
Experienced in using Microsoft Office is a plus.
WHAT WE OFFER
At Majid Al Futtaim, we're on a mission to create great moments, to spread happiness, to build, experiences that stay in our memories for a lifetime. We're proud to say that over the past 27 years, we have built a reputation as a regional market leader in what we do. Join us!
Work from any country in the world for 30 days a year.
Work in a friendly environment, where everyone shares positive vibes and excited about our future.
Work with over 50,000 diverse and talented colleagues, all guided by our Leadership Model.