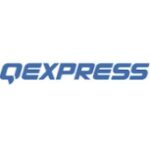 Q-Express Documents Transport - G25
DESCRIPTION
At Amazon, we're working to be the most customer-centric company on earth. To get there, we need exceptionally talented, bright, and driven people. If you'd like to help us build the place to find and buy anything online, this is your chance to make history.
We are seeking a highly effective leader with Logistics Procurement experience to lead multi-country Logistics strategies and projects. The person in this role will coordinate with several teams across Amazon and will interact with key logistics providers to satisfy organizational requirements.
The position will work and partner with multiple teams to develop and execute category sourcing strategies, deliver savings, improve productivity, processes and scalability.
This position will have the following responsibilities:
• Work closely with leadership to develop long-term strategic plans to maximize value for Amazon
• Standardize logistics processes, operational tools, operating standards, and supplier management activities.
• Create, manage and communicate RFX documents for logistics requirements, leading the tender process through to techno-commercial evaluation, post tender negotiation, contracting, purchase order and delivery.
• Drive logistics sourcing strategies for the spend under management while strengthening strategic relationships with preferred vendors delivering scalable and sustainable results against business goals supported by a culture of continuous improvement and performance benchmarks
• Act as a spend category market intelligence provider to anticipate strategic opportunities and keep key stakeholders informed
• Drive the performance of category suppliers in Supplier Relationship Management activities to mitigate risk, improve performance and add value to Amazon
• Analyze historic spend data to support budget pricing calculations, rate cards and catalogue adoption and spend/sourcing strategies.
• Strong negotiation skills and a track record of earning stakeholder trust, taking ownership and delivering results
• Manage a number of projects simultaneously, across various stakeholders and spend categories while being able to manage priorities effectively to support and achieve on time delivery of requirements and site launch dates.
• Candidate must be able to travel up to 20%
Key job responsibilities
• Earn the trust of key stakeholders to drive alignment and improvements with the business
• Create a logistics strategy in conjunction with internal customers to ensure there is a comprehensive, unified approach for the category.
• Achieve yearly cost saving or value targets appropriate to the category aligned with annual budget processes.
• Define and report on key metrics that measure effectiveness of projects, initiatives and cost savings
• Champion standards and process improvements
We are open to hiring candidates to work out of one of the following locations:
Dubai, ARE
BASIC QUALIFICATIONS
8+ years of program or project management experience
8+ years of supply chain experience
Experience using data and metrics to determine and drive improvements
 Experience owning program strategy, end to end delivery, and communicating results to senior leadership
8+ years of driving process improvements experience
PREFERRED QUALIFICATIONS
 2+ years of driving process improvements experience
Master's degree, or MBA in business, operations, human resources, adult education, organizational development, instructional design or related field