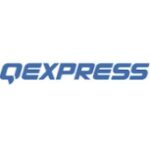 Q-Express Documents Transport - G25 logo
DESCRIPTION
Amazon's mission is to be earth's most customer-centric company. We work towards a single goal: to ensure the best experience for our customers. We are currently looking for a highly skilled and motivated Sr Data Analyst to help build a deeper understanding of our customer service experience. The Sr Data Analyst is a key member of the Customer Service Team at Amazon, working with contact center site operations, operational programs, and other Amazon business partners to analyze and improve customer service performance. The Sr Data Analyst will seek and use actionable insights and recommendations to improve contact experience. Day to day activities include analyzing metrics of success, working with advanced analytics team members to develop data-driven insights, leading insights projects, experiments, and continuous improvement projects; as well as provide recommendations for operational leaders, and communicate those recommendations in a clear and compelling fashion. The consultative expertise of the role is critical to delivering the measurable, positive impact to customer experience.
Key job responsibilities
Ability to translate technical aspects of analysis and metrics into actionable insights.
Excellent data driven storytelling skills.
Create and deliver compelling dashboards with visualization, and writing the document to explain the analysis, and providing insights.
Comfortable presenting complex analysis in a simple, easy to digest way to C-suite level stakeholders.
Advanced in SQL, ability to write complex queries from scratch from multiple tables, creating the appropriate joins, extracting and manipulating data, formatting fields, creating new measures and metrics, etc
 Working experience with visualization tools (Amazon Quick Sight, Tableau, Power BI, etc.), ability to create interactive, user-friendly, and compelling dashboards and reports.
 Excellent organizational, interpersonal, and communication skills (both written and verbal).
Ability to effectively manage competing priorities in a complex work environment, focusing on high-value activities.
 Fluency with an advanced analytical tool (Python, R, SAS, etc.) – ability to run advanced statistical modeling and testing in one of the above languages.
 Experience in working with databases and data mining techniques in a business environment
Understanding of data warehousing and data modeling concepts.
We are open to hiring candidates to work out of one of the following locations:
Dubai, ARE
BASIC QUALIFICATIONS
 Bachelor's degree in Statistics, Computer Science, or Information Technology.
 More than 5 years of experience working in Analytics or Business Intelligence environment.
Ability to translate technical aspects of analysis and metrics into actionable insights.
Excellent data driven storytelling skills.
In depth understanding of advanced statistical techniques and methodologies as well as simple linear regression analysis, multivariate regression analysis and model building.
 Ability to create interactive, user-friendly and compelling dashboards and reports using visualization tools like Amazon Quick Sight, Tableau, Power BI etc.
Excellent organizational, interpersonal, and communication skills (both written and verbal).
Ability to effectively manage competing priorities in a complex work environment, focusing on high-value activities
Effective written and verbal communication skills
PREFERRED QUALIFICATIONS
Masters in Statistics, Computer Science, or Information Technology
 Experience in e-commerce or analytical transformation
Experience in predictive analytics, experimental design, A/B testing
Experience in Customer Service
Experience in AWS and Amazon QuickSight