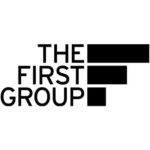 Overview
The First Collection at Jumeirah Village Circle
About the First Collection at Jumeirah Village Circle
Unleash the explorer in you at The First Collection at Jumeirah Village Circle, an upscale hotel located in in the heart of JVC. Our 491 well-appointed rooms and suites make for the perfect retreat after a busy day of discovering the city, or attending business meetings. Centrally located, the district of JVC offers convenient access to the entire city. The area is connected to three main roads, while bus networks and the hotel's shuttle service will keep you seamlessly connected to the city. Dubai Marina, Downtown Dubai and The Expo 2020 site are all within a 20-minute drive. The community of Jumeirah Village Circle (JVC) provides a number of family friendly conveniences including the Circle Mall, public parks and restaurants, which are all easily accessible from the hotel. Our signature restaurants and bars provide trendy venues to enjoy a refreshing cocktail or a mouth-watering meal. Santé Ria oozes with full bodied Latino spirit that serves mouth-watering flavours inspired by the vibrant cultures of South America. The Village Bistro offers a vibrant, family-friendly dining experience where guests will enjoy an à la carte menu options and international buffets. The Village Bistro also serves the terrace and pool deck where guests will be able to enjoy a refreshing dip and al fresco dining. The hotel also offers a number of leisure facilities including an exclusive club lounge, a large outdoor swimming pool, a gymnasium and male and female massage treatment rooms.
About The First Collection
The First Collection, brings together the key hotel, hospitality, and lifestyle assets of The First Group under one exciting and progressive brand. Comprising of five operational hotels and a pipeline of seven upper midscale hotels that will launch under The First Collection banner, the company has ambitious growth plans across the UAE. The First Collection also encompasses popular dining outlets including MasterChef, the TV Experience, Lola Taberna Española and Ikigai, which have received acclaim for delivering unique and exceptional dining experiences.
The First Collection at Jumeirah Village Circle
Put your career first by embarking on a rewarding journey with the First Collection at Jumeirah Village Circle. We understand that our employees are the face of the company and providing our guests with memorable experiences is at the forefront of everything to do. To support this, we provide our employees with tailored training and development opportunities to help them grow in terms of their career and personal objectives.
We are committed to hiring talented and energetic individuals who will enrich the stay of every guest. To achieve this we focus on providing a work environment that inspires motivation and retaining employees. We offer comprehensive benefits to our employees, which include: return air tickets to home destination, uniform and laundry services, accommodation and recreation facilities, medical coverage and life insurance, transportation, duty meals, colleague discount in our F&B outlets and reduced hotel rates, enhanced employee rewards program, team bonding and engagement events, employee health and wellness activities.
Job Description
The position of Security Supervisor is responsible to protect and safeguard all hotel guests, employees, their belongings and all hotel assets under the guidance of the Chief Security Officer. S/he assists in coordinating the Security operations of the hotel in line with Wyndham standards to ensure maximum efficiency and guest satisfaction and promotes the desired work culture.
REQUIREMENTS:
Have a thorough understanding and knowledge of all hotel related services and products, have the ability to make recommendations to hotel guests and employees.
Perform all tasks consistently in line with the Hotel standards and adhere to all Hotel rules and procedures and the UAE legal requirements.
Manage in the absence of the Chief Security Officer the department according to the established standards providing a safe, secure, courteous, professional, efficient and flexible service at all times, following the Hotel Standards of Performance
Perform minimum one patrol per each shift of all areas of the property to observe and report any irregularities to CSO.
Conduct emergency response drills, daily physical hazard/safety inspections, investigations, interviews, security grooming and key control
Maintain proper and accurate records of all documents to include Security Log, Incident Report, Key Control, Lost and Found ,Quarantine list, Visitor Passes and gate pass.
Handle investigation and make unbiased incident report on all claims involving thefts, accidents, injury, property damage, vandalism and trespassing from either guests, visitors or employees to the Management.
Desired Skill & Expertise
Minimum Five years experience in security feild
Holding Valid Secruity supervisor lisence – SIRA
Extensive knowledge of security protocol and procedures.
Excellent management and supervisory skills.
Excellent written and verbal communication skills.
Ability to provide training on security policies and procedures.
Ability to work with confidential and classified information.
any other training or certifications related security is advantage.