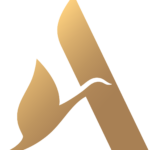 Sales Executive Spa and Wellness
Opened Recently
Dubai Fairmont The PalmLocation The Palm Jumeirah, Dubai, United Arab Emirates
Company Description
Fairmont The Palm is a luxury, world-class resort located on the iconic Palm Jumeirah Island in Dubai. The hotel features 391 guest rooms and suites with dedicated Fairmont Gold rooms and lounge. A total of 11 food and beverage outlets on property offer international dining options including Michelin Guide recommended 2022 and 2023 Little Miss India, Frevo – Brazilian Churrasco experience, Seagrill Bistro, Ba Restaurant and Lounge, Blowfish, Flow Kitchen, The Cigar Room, Vuvuzela and others. Fairmont The Palm also features an expansive pool and beach area with a health club, Willow Stream Spa and the Fairmont Falcons Kids' Club.
Job Description
Deliver performance in retail and aesthetic/spa treatment sales, aiming to meet or exceed targets as set by the Director of Spa.
Work in conjunction with the recreation, front office and concierge teams to maintain close guest relationship management and increase capture rate
To provide monthly updates Sales performance against actual/budgeted retail sales and aesthetic treatment sales.
Maximize sales from all business centers in the spa by up selling and cross sales.
Produce a sales action plan which will facilitate the retail and treatment sales
Participate in sales and marketing in-house events as well as sales calls, entertainment, FAM trips, trade shows, etc.
Anticipate guests' needs to actively promote the Spa & Wellness in all aspects (showrounds, telephone/ email/web enquires). Answer telephones using appropriate etiquette.
Act as the main point of contact for all Spa, Wellness, and Recreation services related inquiry.
Respond to all enquires in a professional and timely way whilst following our guidelines.
Ensure that all correspondence and data input for the Spa & Wellness is accurate & timely.
Ensure accurate capture of data and revenue and provide relevant information to Operations.
Review reservation entered on previous day to ensure that selling strategy and process are followed.
Audit the guest feedback and develop proactive plans to exceed guest expectations by continual improvement.
Develops relationships within community to strengthen and expand customer base for sales opportunities.
Identifies new business to achieve personal and location revenue goals.
Understands the overall market – competitors' strengths and weaknesses, economic trends, supply and demand etc. and knows how to sell against them.
Interacts with guests to obtain feedback on product quality and service levels.
Collaborate with off-property sales channels to ensure sales efforts are coordinated, complementary and not duplicative.
Prepare and review written documents (e.g., daily logs, business letters, memoranda, reports), including proofreading and editing written information to ensure accuracy and completeness.
Qualifications
Previous Sales or Spa experience required
Should have at least 1 to 3 years' experience in a similar role
Computer literate in Microsoft Window applications and or Point of Sales System required
Must be revenue driven and sales orientated person
Must possess a professional presentation
Strong interpersonal and problem solving abilities
Highly responsible & reliable
Ability to work well under pressure in a fast paced environment
Ability to focus attention on guest needs, remaining calm and courteous at all times
Fluency in English is a must. Third language is an advantage (Arabic or Russian)
Additional Information
Visa Requirements:
Please note that you must be eligible to live and work in Dubai.
Why work for Accor?
We are far more than a worldwide leader. We welcome you as you are and you can find a job and brand that matches your personality. We support you to grow and learn every day, making sure that work brings purpose to your life, so that during your journey with us, you can continue to explore Accor's limitless possibilities.