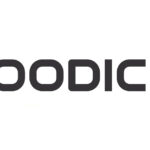 Description
Who Are We
We Are Foodics! a leading restaurant management ecosystem and payment tech provider. Founded in 2014 with headquarter in Riyadh and offices across 5 countries, including UAE, Egypt, Jordan and Kuwait. We are currently serving customers and partners in over 35 different countries worldwide. Our innovative products have successfully processed over 6 billion (yes, billion with a B) orders so far! making Foodics one of the most rapidly evolving SaaS companies to ever emerge from the MENA region. Also Foodics has achieved three rounds of funding, with the latest raising $170 million in the largest SaaS funding round in MENA, boosting its innovation capabilities to better serve business owners.
The Job in a Nutshell
We're looking for a dynamic and energetic Sales Executive who will be in charge of sourcing, closing and actively maximizing revenue from Foodics partners by signing and onboarding new partners, as well as tracking and reporting partnership sales in order to expand Foodics international reach and boost collaboration with digital third-party integration apps.
What Will You Do
Ability to turn leads into opportunities and sales
Contact potential customers via phone, email, and face to face
Work to KPI's and revenue targets as set by management
Responsible to be fully aware of Foodics products and able to demonstrate them
Negotiate prices with potential customers and closing sales
Ensure all administration relating to sales is completed effectively
Ability to work under sales and target pressure
Forecast monthly, quarterly, and yearly sales
Submit weekly reports with activities to sales manager
Build a strong pipeline.
What Are We Looking For
Proven 2-3 yrs direct sales experience handling payment solutions from Information Technology /
FMCG / Software and/or Software-as-a-Service (SaaS) products company
Track record of consistently achieving quota in past positions
Must have a good understanding of financial products/services features and advantages
Experience in working with Customer Relationship Management (CRM) systems;
Outstanding negotiation/sales skills with proven closing ability;
Excellent analytical and problem-solving skills
Must have a valid driving license & own car and willing to do fieldwork and to travel from time to time within the different Emirates of UAE
Self-starter with the ability to work independently across functional groups and on multiple initiatives simultaneously
Must have strong and excellent English & Arabic communication skills
Must be flexible to work in a fast-paced and evolving environment
Passion for technology and for being a part of a fast-growing SaaS company
Passion for Food and Restaurants
Who Will Excel
Passion for technology and for being a part of a fast-growing SaaS company.
Proven years of experience in Information Technology / FMCG / Software and/or Software-as-a-Service (SaaS) products company
What We Offer You
We believe you will love working at Foodics!
We have an inclusive and diverse culture that encourages innovation and flexibility in remote, in-office, and hybrid work setups.
We offer highly competitive compensation packages, including bonuses and the potential for shares.
Out of Country Work: We offer the option to work outside of your country of employment for up to 30 days annually.
We prioritize personal development and offer regular training and an annual learning stipend to tackle new challenges and grow your career in a hyper-growth environment.
Join a talented team of over 30 nationalities working in 14 countries, and gain valuable experience in an exciting industry.
We offer autonomy, mentoring, and challenging goals that create incredible opportunities for both you and the company.