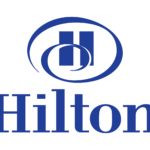 JOB DESCRIPTION
A Sales Executive analyses local market trends and competitor activity to generate new future business for the hotel.
What will I be doing?
As Sales Executive, you analyses local market trends and competitor activity to generate new future business for the hotel. Specifically, you will be responsible for performing the following tasks to the highest standards:
Analysis local market trends and competitor activity to identify new business leads
Develop customer accounts and travel within the local area to drive business into the specific hotel/cluster and to increase market/customer share in all revenue streams
Negotiate room rates/packages with corporate clients
Develop and implement creative local marketing channels, including social media channels
Prepare company contracts for the hotel in accordance with current business and pricing conditions
Work within current business strategies and recognising potential opportunities
Cooperate with other departments in the hotel to create an exceptional Guest experience and build strong, comprehensive sales programs
Attend Sales events, as required
Produce accurate and timely reports that meet the needs of the Sales Director and senior management to include the reporting of appointments, calls made and business leads
Answer customer queries in a prompt and professional manner
What are we looking for?
A Sales Executive serving Hilton brands is always working on behalf of our Guests and working with other Team Members. To successfully fill this role, you should maintain the attitude, behaviours, skills, and values that follow:
Good communication skills in English and Arabic (other languages would be a advantage)
Commitment to delivering a high level of customer service
Excellent negotiation skills
Flexibility to respond to a range of different work situations
Ability to be pro-active in understanding customer needs to derive highest value
Experience in a hotel sales role with a proven track record
Knowledge on Sharjah market would be an added advantage
It would be advantageous in this position for you to demonstrate the following capabilities and distinctions:
Knowledge of local sharjah market and UAE Market
Knowledge of hospitality industry
Passion for sales and for achieving targets and objectives
What will it be like to work for Hilton?
Hilton is the leading global hospitality company, spanning the lodging sector from luxurious full-service hotels and resorts to extended-stay suites and mid-priced hotels. For nearly a century, Hilton has offered business and leisure travelers the finest in accommodations, service, amenities and value. Hilton is dedicated to continuing its tradition of providing exceptional guest experiences across its global brands. Our vision "to fill the earth with the light and warmth of hospitality" unites us as a team to create remarkable hospitality experiences around the world every day. And, our amazing Team Members are at the heart of it all!