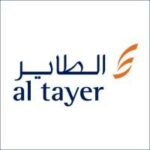 Job Purpose
Responsible for supporting the vision, roadmap and launch of innovative, customer-facing features and functionalities. Championing the customer experience evolution through data-driven insights using a variety of qualitative and quantitative inputs, as well as delivering key features to respond to the needs of the business ensuring that the delivered product meets the original goals and objectives of the project.
Job Requirements
Education/Certification and Continued Education
• BA/BS in computer science, software engineering, business or equivalent practical experience.
Years of Experience
• 1-3 years' experience in Product or Program Management for an e-commerce, transaction-based, retail, or similar website;
• Experience in working with at least 1 system (E.g. Magento, Salesforce etc)
• Experience in working for retailers with Omnichannel offering in the region would be a plus

Knowledge and Skills
• A passion for fashion, retail, e-commerce and omni-channel;
• Proven experience in mature Agile environments;
• Demonstrated ability to think strategically and lead projects from concept to completion, including organizing, prioritizing and measuring results;
• Strong analytical skills. Ability to synthesize information, apply critical thought and present the information in a clear and meaningful way;
• A focus on results, with excellent interpersonal skills to keep people energized, positive and focused on delivering value;
• Ability to communicate effectively and efficiently with a high degree of collaboration and influence;
• Able to manage multiple projects simultaneously, at various stages of their development in a matrix organization;
• Strong understanding of the technical architecture of complex web applications;
• Experience designing simple and intuitive user interfaces – ability to create mock ups and flow charts;
• A passion for usability and a good eye for user experience design and information architecture.
• Extensive experience with e-commerce trends and best practices.
Languages
• English

Essential Roles and Responsibilities
Functional Roles and Responsibilities
• Support the full life cycle of products; ideation, validation, technical development, launch and continuous improvement;
• Gather input from a variety of internal and external sources to help defining product concepts; responds to the needs of customers throughout the development process; analyzes competitors and market trends; evaluates technologies; develops detailed requirements, feature definitions, implementation plans, and internal communications;
• Participate in cross-functional teams during the entire lifecycle of product development, including deployment and post-deployment activities. Proactively identifies problems that arise in the project, outlines options, recommends solutions, and escalates as needed;
• Own the overall product roadmap, defined within the scope area, managing dependencies and leveraging functionality or knowledge from other products and programs;
• Champion the needs of business teams and stakeholders throughout the development process, ensuring that the final quality meets the original goals and objectives of the project. This encompasses a full responsibility end-to-end with regards to software development;
• Integrate analytics and the output tracking aspect in the product lifecycle;
• Identify unmet customer needs and develops possible feature/functionality concepts that meet those needs;
• Define and analyze metrics that inform the success of products;
• Closely monitor all analytics and perform quantitative analysis that will help guide product decisions;
• Using customer insight and analytics to validate customer problems and solutions throughout the product development process;
• Governing the product backlog and communicate release plans;
• Partner with User Experience / Product Design team to user-test designs through mock-up
Search Jobs