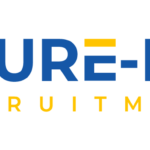 Culture First Recruitment
Job description / Role
Employment: Full Time
Job Title: Office Manager
Our client, a leading educational establishment in Ajman has an exciting opportunity for the role of an Office Manager (UAE National)
Summary of Functions:
We are currently seeking a highly qualified and motivated UAE national for the position of Office Manager. The ideal candidate will exhibit strong management and organizational skills, proficiency in MS Office applications, and the ability to handle a variety of administrative tasks. This role requires effective communication skills, attention to detail, and the capacity to support team members in various tasks.
Essential Duties & Responsibilities:
 Oversee and enhance overall office management and organizational efficiency.
 Demonstrate proficiency in MS Office applications to create, edit, and manage documents, reports, and presentations.
 Draft professional letters, emails, and other communications as needed.
 Coordinate and arrange meetings, including scheduling, preparing meeting materials, and capturing accurate minutes.
 Prepare schedules and calendars, ensuring deadlines and priorities are effectively managed.
 Provide support to other team members by assisting with tasks and projects when required.
Requirements
 UAE National
 Strong management and organizational skills.
 Proficient in MS Office applications.
 Ability to draft letters, arrange meetings, and write minutes of meetings.
 Capable of preparing schedules and supporting other team tasks when necessary.
Salary Range:
AED 19,000 to AED 25,000, plus Nafis benefits.
Culture First Recruitment is an equal opportunity employer and encourages applications from qualified UAE nationals who meet the specified criteria. Interested candidates are invited to apply online.
Only shortlisted candidates will be contacted for an interview.
About the Company
At Culture First Recruitment, we have a profound belief that the key to success lies in building a remarkable culture within organizations. Our founder, Ryan Jackson, a visionary serial entrepreneur with a track record of success across multiple industries, had an awakening that transformed the way he approached business.
Ryan's journey began in a notorious industry that had developed a negative public perception. Despite achieving financial success, he felt something was missing. As profits soared, Ryan found himself falling out of love with business, realizing that he was not aligned with the values of his own company. This disconnection led him on a transformative path of soul-searching.