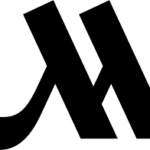 Marketing Executive – Marriott Resort Palm Jumeirah Marriott International Dubai
Location: Marriott Resort Palm Jumeirah Dubai, Palm West Beach Palm Jumeirah Road, Dubai, 0, United Arab Emirates
POSITION SUMMARY
Promote awareness of brand image internally and externally.
Use sales techniques that maximize revenue while maintaining existing guest loyalty to Marriott.
Communicate with potential owners via telephone to set up preview package sales/tours.
Encourage guests or callers to purchase or schedule preview package sales/tours.
Explain details and requirements related to attending a sales presentation to potential owners.
Verify that individuals meet eligibility requirements for preview package sales/tours prior to scheduling a tour for a Marriott vacation club property.
Determine and give complimentaries to guests as gifts for their patronage (e.g., rewards points, show tickets). Perform general office duties to support Sales & Marketing (e.g., filing, sending emails, typing, faxing).
Receive, record, and relay messages accurately, completely, and legibly.
Assist management in training, evaluating, counseling, and motivating and coaching employees; serve as a role model and first point of contact of the Guarantee of Fair Treatment/Open Door Policy process. Follow all company policies and procedures; ensure uniform and personal appearance are clean and professional; maintain confidentiality of proprietary information; protect the privacy and security of guests and coworkers. Welcome and acknowledge all guests according to company standards; anticipate and address guests' service needs; thank guests with genuine appreciation. Speak with others using clear and professional language; prepare and review written documents accurately and completely; answer telephones using appropriate etiquette. Develop and maintain positive working relationships with others; support team to reach common goals; listen and respond appropriately to the concerns of other employees. Ensure adherence to quality expectations and standards. Move, lift, carry, push, pull, and place objects weighing less than or equal to 10 pounds without assistance. Perform other reasonable job duties as requested by Supervisors.