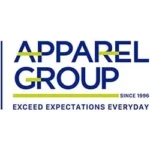 TRENDING
JOB DESCRIPTION
About Us: Apparel Group is a leading retail organization in Dubai, committed to delivering the highest standards of quality and excellence in our operations. We are seeking a dynamic and experienced professional to lead our Business Excellence department, ensuring our business adheres to the highest international standards in quality, process optimization, and award-winning excellence.
Job Summary: As the Manager – Business Excellence, you will be responsible for championing a culture of continuous improvement, process excellence, and quality management across the organization. You will oversee and drive initiatives related to EFQM, ISO certifications, and award submissions such as the Dubai Quality Award. The ideal candidate will have a strong track record in implementing and maintaining business excellence frameworks, be well-versed in quality management systems, and live in Dubai.
Key Responsibilities:
Develop and implement a comprehensive Business Excellence strategy aligned with the organization's goals and objectives.
Drive the application and certification of ISO standards across relevant business units.
Manage the organization's submission process for prestigious awards.
Identify areas for process improvement and efficiency gains within the organization.
Collaborate with cross-functional teams to promote a culture of continuous improvement and excellence.
Conduct regular assessments and audits to ensure compliance with quality management systems.
Provide guidance on best practices, standards, and tools related to EFQM and other quality management methodologies.
Monitor and report on key performance indicators and metrics related to business excellence.
Develop and manage a budget for the Business Excellence department.
Qualifications:
Bachelor's degree in Business Administration, Quality Management, or a related field. A Master's degree is preferred.
Professional certifications in quality management (e.g., Six Sigma, ISO, EFQM) are a strong advantage.
A minimum of 7 years of experience in a senior quality management role, preferably within the retail industry.
Proven experience in implementing and maintaining ISO standards and EFQM excellence models.
Successful track record of preparing and submitting award applications, specifically the Dubai Quality Award.
Strong leadership and team management skills, with the ability to motivate and develop a team.
Excellent project management and problem-solving abilities.
Exceptional communication skills, both written and verbal.
Residency in Dubai, United Arab Emirates.
Why Join Apparel Group?
Be part of a leading retail organization committed to excellence.
Opportunity to lead and shape the Business Excellence function.
A dynamic and inclusive work environment.
Contribute to the growth and success of a well-established brand in Dubai.
If you are a dedicated and experienced professional with a passion for business excellence, quality management, we invite you to apply for the position of Manager – Business Excellence at Apparel Group. Join us in our journey towards maintaining the highest standards of quality and excellence in the retail industry.