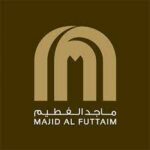 Majid Al Futtaim Holding is the leading shopping mall, retail, communities, entertainment developer and operator in the Middle East, North Africa, and Central Asia regions. With over 48,000 people, revenues of over US$ 11 Billion, and operations in 18 countries. Some of the iconic brands we carry include Mall of the Emirates, Carrefour, All Saints, Lego, City Centre, Abercrombie & Fitch, & Vox Cinemas. We believe in making Great Moments for Everyone, Every day.
Marketing Administration
Execute and deliver marketing and communications plans to promote studio releases.
Conduct basic research, analyses market conditions and competitor data to support marketing strategy.
Ensure that marketing collaterals are sent to partners on time.
Support the marketing team with accessing and downloading assets from studio platforms to use in creative materials.
Communications and Promotions
Execute and deliver marketing plans and campaigns to support key initiatives, new films, promotions and events.
Assist marketing team to develop and implement marketing plans for each film.
Execute these plans with guidance from the marketing team.
Maintain internal and external communication and relationship with key stakeholders and partners.
Assist marketing team in developing relationships with key brand and media partners for cross promotions and barter deals to minimize advertising costs and keep the MAF Distribution movies top of mind.
Premieres /Events
Attend Premieres that take in place across the UAE, running the guest list and ensuring the event runs smoothly.
Assist marketing team in executing premiere events, talent visits or any such promotional events.

Stakeholder Management

Manage requirements and requests from Exhibitors for artwork, collaterals, and ad-hoc incoming requests.
Create post campaign reports.
Organize mall permits including but not limited to activations, promotions and premieres.
Build collaborative cross functional relationships with Trade and Exhibitor Marketing representatives, actively remove silos and barriers to effective campaign performance and drive results.
Liaise with Partners, Studio Head Office, licensors & media in early pre-planning stages to formulate execute marketing plans that are uploaded onto the studio systems for approval.
Maintain and develop strong relationships with Regional Office to ensure excellent working relationships.
Social Media Management
Manage daily content updates that are relevant and engaging to the different target audiences for upcoming movie releases, topical movie news and engaging movie posts.
Daily execution of tasks related to the social media strategy across identified digital platforms (i.e. Instagram, Twitter, Facebook, YouTube)
Coordinate prompt responses (in English and Arabic) to questions and comments over social media platforms and ensure resolution of all issues.
Plan, manage and execute the content calendar for MAFD social accounts in the GCC.
Monitor and report on MAFD social media accounts, providing monthly reviews of social media
performance and social listening on movie titles.
Attend MAFD promotion events/premieres to create engaging content for all social media platforms in line with the studio's tone of voice.
Work with our in-house design team for development of visual and video content to be used across digital platforms.
Identify and work with social media influencers/bloggers in line with MAFD's social strategy.
REQUIREMENTS
Strong interpersonal and communication skills in English and Arabic
Strong organizational skills
Attention to detail.
Good written English skills
Must be very self-motivated, and a "Hands-On" person with strong entrepreneurial spirit.
Professional and enthusiastic demeanor
Arabic language is preferred.
WHAT WE OFFER
At Majid Al Futtaim, we're on a mission to create great moments, to spread happiness, to build, experiences that stay in our memories for a lifetime. We're proud to say that over the past 27 years, we have built a reputation as a regional market leader in what we do. Join us!
Work from any country in the world for 30 days a year.
Work in a friendly environment, where everyone shares positive vibes and excited about our future.
Work with over 50,000 diverse and talented colleagues, all guided by our Leadership Model.