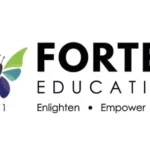 Job Description
Job Overview:

We are seeking a motivated and detail-oriented Junior Accountant & Inventory Coordinator to join our team and support the day-to-day operations. The ideal candidate will have a Bachelor's or higher degree in Commerce/Accounting/Finance, along with 1-4 years of relevant work experience in accounts receivable, accounts payable and general ledger functions. If you have a strong understanding of IFRS, International Accounting Standards, UAE Corporate Tax and VAT laws, that will be considered a definite advantage.

Responsibilities:

Accounting Operations:

Assist in day-to-day accounting operations to ensure accuracy and efficiency in financial processes.
 Handle invoicing, cash application, and maintain accurate records of customer payments and outstanding balances.
Support general ledger accounting functions as needed.

Vendor Payments and Compliance:

Process vendor payments in a timely manner, coordinating with the procurement team and ensuring compliance with company policies.


Fixed Assets and Depreciation:
 Manage accounting for fixed assets and depreciation, maintaining an up-to-date register of company assets.
 Ensure accurate reporting of expenses through expense booking, provision, and accruals.

Lease Accounting:

Handle accounting for leases, including lease accounting entries and reconciliation.

Bank Reconciliations:

 Record cash and bank entries accurately.
Perform bank reconciliations to ensure financial data integrity.

Inventory Management:

 Develop and execute the inventory management strategy to control costs, generate savings, rationalize inventory, and maximize working capital.
Maintain, manage, and account for inventory of materials, including stock locations.

Stock Control and Accuracy:

Conduct perpetual inventory stock counting and accuracy checks.
 Prepare reconciliation between book stock and physical stock on a monthly basis.
 Process and approve payment invoices, investigate discrepancies, and minimize overstocks.

Procurement and Supplier Management:

Procure materials economically, ensuring quality and service consistency.
Maintain records of shipments, track inventory using ERP software, and manage vendor relationships.

Reports and Analysis:

 Provide routine management reports regarding inventory performance, evaluating and monitoring usage and cost of materials.
 Conduct monthly checks on inventories and submit reconciled stock reports to management.

Process Improvement:

 Implement improvement systems and processes to reduce inventory setbacks, minimize costs, and maximize working capital.
Coordinate safety inspections and testing of specialized equipment.

Ad-Hoc Duties:

Undertake ad-hoc tasks as required, providing support in various financial projects and analysis.


Requirements:
 Bachelor's or higher degree in Commerce/Accounting/Finance (BCom/MCom/CA Foundation/ICWA Inter/MBA Finance).
1-4 years of relevant work experience in accounts receivable, accounts payable, and general ledger functions (Preferably in the UAE).
Familiarity with material requirements planning (MRP) and enterprise resource planning (ERP) systems.
 Proficient in MS Excel for data analysis and financial modelling.
Understanding of accounting principles, financial regulations, and UAE VAT laws.
Strong Microsoft Office skills.
Excellent written and verbal communication skills in English.
Ability to work independently and in a team-oriented environment.

Note:

This role combines accounting responsibilities with inventory coordination, requiring the successful candidate to play a crucial role in maintaining financial accuracy and ensuring efficient inventory operations within the organization.