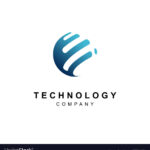 Job Description:
As an IT Support Engineer, you will play a critical role in ensuring the smooth operation of our IT systems and providing support to end-users. This role requires a combination of technical expertise, excellent communication skills, and a customer-centric approach to problem-solving.
Key Responsibilities:
Provide first-level technical support to end-users, addressing hardware and software issues promptly and effectively.
Install, configure, and maintain hardware and software components, including desktops, laptops, printers, and other peripherals.
Diagnose and troubleshoot technical issues, both remotely and on-site, ensuring timely resolution.
Collaborate with the IT team to resolve complex technical problems and escalate issues when necessary.
Assist in the planning and execution of IT projects, including system upgrades and deployments.
Create and maintain accurate documentation of IT systems, configurations, and procedures.
Conduct user training sessions on IT-related topics, promoting best practices and efficient use of technology.
Manage and monitor IT infrastructure, including servers, networks, and security systems.
Qualifications
:
Bachelor's degree in Information Technology, Computer Science, or a related field.
Proven experience as an IT Support Engineer or in a similar role.
Strong knowledge of hardware, software, networking, and troubleshooting techniques.
Excellent communication and interpersonal skills, with the ability to convey technical information to non-technical users.
Customer-centric approach with a focus on delivering outstanding technical support.
Strong problem-solving skills and the ability to prioritize tasks effectively.
About Us:
Technolojbd Consulting, we are a distinctive and versatile consulting firm specializing in Executive Search Placement, Outsource Staff Management, and Training. With years of experience in the industry, our team of experts is dedicated to providing exceptional services to clients across various sectors.