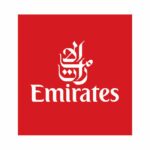 Job Purpose
To restore normal IT service operations within agreed service levels and business priorities and minimize the adverse impact on business operations for Emirates Group and External Clients. To be a Single point of contact (SPOC) for the assigned incident resolution and service requests.
Qualifications & Experience
Information Technology Communications :
12 Years schooling or equivalent :
Experience 4+ yrs Knowledge/skills: – Training courses in communications, LAN networking, and customer support aspects from a recognized vendor or training institute – Experience in the computer and communication industry as a support engineer dealing with LAN/WAN networks. – Knowledge of using PCs and peripherals as well as other office tools such as MS Office and Email – Service Desk & Incident Management – Problem Management Infrastructure Operations – User support Leadership Role : NO
Salary & Benefits
Join us in Dubai and enjoy an attractive tax-free salary and travel benefits that are exclusive to our industry, including discounts on flights and hotels stays around the world. You can find out more information about our employee benefits in the Working Here section of our website www.emirates.com/careers. Further information on what's it like to live and work in our cosmopolitan home city, can be found in the Dubai Lifestyle section.