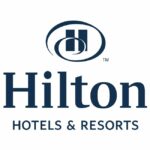 JOB DESCRIPTION
An IT Supervisor will be responsible for the day-to-day support of IT systems for business systems, office systems, computer networks, and telephony systems throughout the hotel.
What will I be doing?
As an IT Supervisor, you will support the IT Department in its efforts to ensure the quality and delivery of IT systems for both the hotel and its Guests. These efforts will be fulfilled timely, within budget, and in accordance with IT operating standards. Specifically, the IT Supervisor will perform the following tasks to the highest standards:
Provide day-to-day support for all internal hotel IT systems and users, minimizing any system outages
Record all issues that arise and advise the IT Manager of any issues that need further attention
Recommend system improvements to the IT Manager
Communicate with the hotel Business Center Team to respond to any Guest-related IT requirements
What are we looking for?
IT Supervisors serving Hilton brands are always working on behalf of our Guests and working with other Team Members. To successfully fill this role, you should maintain the attitude, behaviours, skills, and values that follow:
Previous IT experience, preferably in the hotel, leisure, and/or service sector
Experience of all Microsoft systems
Experience of hotel applications, such as Fidelio and Micros, preferred
Excellent organizational and interpersonal skills
Current technical skills and knowledge of technology
What will it be like to work for Hilton?
Hilton is the leading global hospitality company, spanning the lodging sector from luxurious full-service hotels and resorts to extended-stay suites and mid-priced hotels. For nearly a century, Hilton has offered business and leisure travelers the finest in accommodations, service, amenities and value. Hilton is dedicated to continuing its tradition of providing exceptional guest experiences across its global brands.  Our vision "to fill the earth with the light and warmth of hospitality" unites us as a team to create remarkable hospitality experiences around the world every day.  And, our amazing Team Members are at the heart of it all!