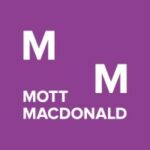 IT Specialist Incident Management Mott MacDonald Abu Dhabi UAE
Job Description
Mott MacDonald's support services are the driving force behind our organisation enabling us to run efficiently and effectively. The team works collaboratively to offer specialist advice, best practice and technology to all areas of our business specifically designed for our global reach.
Reporting to the IT Manager – Service Delivery and is accountable for the following:
Take ownership and management of our Incident Management process, ensuring smooth and effective operation.
Understand the critical needs of the business and escalate urgent issues to minimise the impact to the business and employee productivity, continuously seeking opportunities to improve the customer experience.
Continuously drive process improvement by leading efforts to enhance the incident management process, including workflows, procedures, and escalation paths to ensure effectiveness and efficiency.
Establish and maintain robust communication protocols to keep stakeholders, teams, and leadership informed with timely and transparent updates during incidents.
Collaborate with other process owners, teams, and stakeholders to foster collaboration and alignment between incident management and other organisational processes.
Promote standardisation within the incident management process to ensure both consistency and efficiency in incident resolution.
Define and track key performance indicators (KPIs) for incident management, analysing response times, resolution times, and other metrics to identify areas for improvement.
Promote documentation excellence by establishing clear standards for incident reports, post-incident reviews, and related materials to foster knowledge sharing and facilitate thorough analysis.
Provide training and guidance ensuring a shared understanding of roles, responsibilities, and procedures related to incident management.
Collaborate with relevant teams to support the organisation's crisis management plan, ensuring preparedness to effectively handle major incidents.
Ensure the IT solutions we deliver comply with Mott MacDonald standards, policies, and any regulations; this includes adhering to our internal governance.
Knowledge, Skills and Experience
Essential:
Experience in analysing incident data to drive process enhancements, including the exploration of automation possibilities.
In-Depth understanding of incident and major incident management and demonstrated expertise in incident handling methodologies and workflows.
Proven track record of enhancing incident resolution efficiency through process improvements.
Prior experience in taking ownership of incident management processes.
Profound knowledge in establishing efficient incident management communications framework that keeps all stakeholders informed.
Experience of bringing together a cross-functional team to ensure a consistent approach to incident resolution.
Proficient one-team player with exceptional communication skills, capable of effective collaboration with various teams and stakeholders.
Demonstrate confidence in capabilities to inspire trust and self-awareness to recognize areas for development.
A proactive thinker with a talent for creative problem-solving and a drive to seek innovative ways to improve the incident management process.
Documentation and reporting skills that will facilitate informative management reporting that will in turn allow us to uncover key insights.
Excellent verbal and written English communication skills.
Candidate Specification
Previous experience in training others on incident management processes.
Ability to deliver value at pace.
Attention to detail and a focus on quality.
Ability to balance demands and priorities and think clearly under pressure.
Proven track record of reliable and consistent performance.
Committed to continuous learning and upskilling for self-improvement.
Foster a positive attitude and confront challenges with optimism.
Passionate about technology and learning.
Excellent conflict resolution, communication, and collaboration skills.
Logical and analytical approach to solving problems.
Desirable:
Previous experience of working in a global organisation.
Graduate or equivalent qualification in IT related discipline.
Knowledge of ITIL Service Management best practices including ITIL 4.
Experience of ServiceNow Incident Management related modules.
Job Profile
Our Purpose
At Mott MacDonald, our purpose is to improve society by considering social outcomes in everything we do; relentlessly focusing on excellence and digital innovation, transforming our clients' businesses, our communities and employee opportunities.
Equality, Diversity and Inclusion
Equality, diversity and inclusion (EDI) is at the heart of our organisation. We are an equal opportunity employer and do not discriminate, rather take positive steps towards creating a diverse and inclusive working environment.
Flexible Working
At Mott MacDonald, we support our staff to create work-life balance which works for them and welcome candidates looking for career flexibility. We are open to discussing flexible working at interview stage.
We can offer:
90 calendar days' paid maternity leave
Competitive annual leave
An annual professional institution subscription
Annual company performance bonus scheme – Subject to company performance
Other Information
Equality, diversity and inclusion
We put equality, diversity and inclusion at the heart of our business, seeking to promote fair employment procedures and practices to ensure equal opportunities for all. We encourage individual expression in our workplace and are committed to creating an inclusive environment where everyone feels they have the opportunity to contribute.
If you have a disability and would prefer to apply in a different format or would like us to make reasonable adjustments to enable you to apply or attend an interview, please contact us at [email protected] and we will talk to you about how we can assist.
Agile working
At Mott MacDonald, we believe it makes business sense for you and your manager to choose how you can work most effectively to meet your client, team and personal commitments. We embrace agility, flexibility and trust.

More about Mott MacDonald
We're a global engineering, management and development consultancy.
Our purpose is to improve society by considering social outcomes in everything we do, relentlessly focusing on excellence and digital innovation, transforming our clients' businesses, our communities and employee opportunities.
A fundamental part of this is respecting each person's differences and striving to meet their needs.
Our values: progress, respect, integrity, drive, excellence