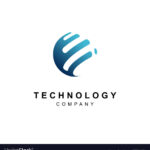 Job Description:
As an Interior Designer, you will play a pivotal role in conceptualizing and executing innovative interior design solutions for our diverse range of clients. From residential to commercial projects, your creativity and design flair will contribute to the success of our firm and the satisfaction of our clients.
Key Responsibilities:
Collaborate with clients to understand their design preferences, functional needs, and budget constraints.
Develop design concepts, mood boards, and space plans to present to clients for approval.
Select and source materials, furniture, lighting, and accessories to create cohesive and aesthetically pleasing designs.
Create detailed drawings, renderings, and specifications for construction and installation.
Work closely with architects, contractors, and other professionals to ensure seamless project execution.
Stay current with industry trends, materials, and technologies to integrate innovative ideas into designs.
Present design concepts and proposals to clients, incorporating their feedback and ensuring client satisfaction.
Manage multiple projects simultaneously, ensuring deadlines and budgets are met.
Oversee the installation and styling of completed projects to ensure the design vision is realized.
Qualifications:
Bachelor's degree in Interior Design or a related field.
Proven experience as an Interior Designer with a strong portfolio showcasing diverse projects.
Proficiency in design software such as AutoCAD, SketchUp, and Adobe Creative Suite.
Excellent knowledge of furniture, materials, and finishes.
Strong understanding of spatial relationships and design principles.
Excellent communication and presentation skills.
Strong organizational and project management skills.
About Us:
Technolojbd Consulting, we are a distinctive and versatile consulting firm specializing in Executive Search Placement, Outsource Staff Management, and Training. With years of experience in the industry, our team of experts is dedicated to providing exceptional services to clients across various sectors.