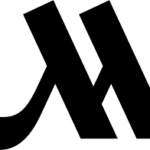 Human Resources Coordinator Marriott Al Forsan Marriott International Dubai
Location:Marriott Hotel Al Forsan Abu Dhabi, Al Forsan International Sports Resort, Abu Dhabi, United Arab Emirates, United Arab Emirates
Create and maintain filing systems.
Create and type office correspondence using a computer.
Distribute and route mail.
Order and track Human Resources office supplies and forms.
Answer phone calls and record messages.
Create new employee personnel file.
Assist walk-in candidates with application procedures.
Maintain space designated for completing applications and ensure it is clean, well-maintained, and accessible to individuals with disabilities.
Respond to questions, requests, and concerns from employees and management regarding company and Human Resources programs, policies and guidelines.
Inform Human Resources management of issues related to employee relations within the division or property.
Maintain confidentiality and security of employee and property records, files, and information.
Ensure accurate maintenance of all employee records and files (e.g., interview documents, I-9's).
Follow all company policies and procedures; ensure uniform and personal appearance are clean and professional; maintain confidentiality of proprietary information; protect company assets. Report accidents, injuries, and unsafe work conditions to manager. Welcome and acknowledge all guests according to company standards. Speak with others using clear and professional language; prepare and review written documents accurately and completely; answer telephones using appropriate etiquette. Develop and maintain positive working relationships with others; support team to reach common goals; listen and respond appropriately to the concerns of other employees. Ensure adherence to quality expectations and standards. Enter and locate work-related information using computers and/or point of sale systems. Move, lift, carry, push, pull, and place objects weighing less than or equal to 10 pounds without assistance. Perform other reasonable job duties as requested by Supervisors.