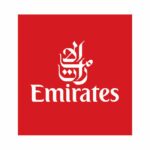 Job Purpose
Support the Governance & Compliance practices of the People Experience team and ?one HR? by leveraging industry best practice. Collaborate with HR SMEs and other relevant internal stakeholders, such as OR&E, IA and Enterprise Data & Analytics (ED&A). Through applying Governance and Compliance practices, the role's primary purpose is to: – Contribute to creating improved candidate and employee experiences across all HR teams, such as recruitment, performance management, learning and professional development, attrition, and retention. – Support process improvement and standardization initiatives, enable data and process quality assurance and facilitate compliance controls across process, system and data landscapes. – Strengthen the department's efforts to materialise Enterprise Strategic Themes such as Regulatory Compliance, Business Agility & Efficiency, Business Growth, and Employee Experience.
Qualifications & Experience
Human Resources.Other : 3+ Years
Degree:
Relevant experience desirable in one or more of the following (but not limited to): – Airline industry – HR systems and products – Industrial Engineering concepts, such as supply chain management, Lean, Six Sigma etc – Project Management and business consultancy in business supporting areas – Working with a compliance or audit function within a business Knowledge/skills: – Collaborative contributor with the ability to build trusted relationships and wide networks across a range of teams and individuals to deliver business benefits. – Ability to multi-task and work across various departments with strict deadlines and to navigate competing interests across stakeholders. – Business presentation and effective communication skills, both written and verbal, at peer levels – Be digitally dexterous in everyday work. – Ability to learn quickly and apply analytical thinking and skills to varying tasks, such as process evaluation and improvements, reports and data analysis. – Some level of knowledge of HR user/functional environment, and/or leading HR Systems related to different business areas is desirable. – Ability to learn quickly and effectively apply concepts, processes etc. – Capacity to adapt to dynamic and ever-evolving projects, and a multi-cultural expatriate environment.
Salary & Benefits
Join us in Dubai and enjoy an attractive tax-free salary and travel benefits that are exclusive to our industry, including discounts on flights and hotels stays around the world. You can find out more information about our employee benefits in the Working Here section of our website www.emirates.com/careers. Further information on what's it like to live and work in our cosmopolitan home city, can be found in the Dubai Lifestyle section.