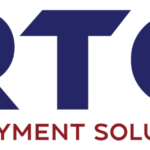 RTC-1 Employment Services
Job description / Role
Employment: Full Time
Are you an HR expert looking to make a difference? Our coffee client based in Abu Dhabi is searching for a dynamic HR Manager. Your role will involve:
• Leading recruitment and onboarding.
• Implementing employee development programs.
• Aligning HR strategy with company goals.
• Overseeing performance evaluations.
• Ensuring HR compliance with laws.
• Managing employee relations.
• Analyzing and reporting HR metrics.
Join us in brewing success while nurturing talent. Apply now!
We request that candidates send their CV as a Microsoft Word document where possible.
Quest Search and Selection is acting as an Employment Agency in relation to this vacancy.
Requirements
The ideal candidate for the HR Manager role at our coffee client based in Abu Dhabi is:
• Experienced: At least 5 years in Human Resources, preferably in the F&B or retail sectors.
• Strategic Thinker: Ability to align HR initiatives with the organization's strategic goals.
• Excellent Communicator: Strong verbal and written communication skills, capable of liaising effectively at all levels within the organization.
• Compliance Savvy: Well-versed in local labor laws and regulations, ensuring the company stays compliant.
• Skilled in Talent Management: Proven track record in recruitment, training, and employee retention strategies.
• Data-Driven: Competence in HR analytics for informed decision-making.
• Leadership Qualities: Excellent management skills, able to lead and inspire a team.
If you fit this profile, we would love to consider you for this pivotal role. Apply today to help us build a team as strong as our coffee!
Key Demographic Requirements – applicants must be:
Fluent Arabic Speaker
About the Company
Quest Search & Selection is a specialist recruitment consultancy with over 20 years' experience in sourcing the world's best candidates for the global Retail, FMCG and Hospitality sectors.
With offices in the UK & Dubai, we have an international presence and a global reach. Our recruiters place candidates locally and internationally for a wide variety of roles focusing on the following areas:
Retail Buying & Merchandising, E-commerce & Digital, Food & Beverage, Hotels, Hospitality & Operations, Retail Stores & Operations, HR & Recruitment, Procurement, Supply Chain & Logistics, Sales & Marketing, Technical and New Product Development.
We work in partnership with our clients who range from famous international brands within the Retail, Restaurant, Hotel and Consumer products space. Our reputation is built on our in-depth understanding of the industry and our consultants' skill, knowledge and passion for their sectors.