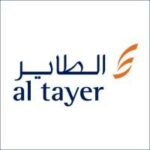 About Us
As a leader in luxury retail in the Middle East, Al Tayer Group's retail division, Al Tayer Insignia, hosts a portfolio of some of the world's best luxury brands in the fashion, jewellery, home and department store categories. Complementing its position in luxury retail, Al Tayer Insignia has also built new frontiers in lifestyle retail, representing leading brands in the Beauty, Home, Fashion and Hospitality sectors. Our brands include Bloomingdales, Harvey Nichols and Armani to name just a few!
About The Role
We are looking for a Helper who will assist Stock Assistants, Visual Merchandising and/or Commercial team with the movement and packaging of stock/equipment/fixtures.
What You'll Be Doing
Functional Roles and Responsibilities includes:
• Assist in the wrapping of sold stock, predominantly furniture/fashion items and handover to the delivery team
• Assist in the unpacking and placement on the shop floor of furniture/fashion and other items
• Assist our Visual Merchandising team with the physical movement of product
• Support with Stock Assistant duties in their absence
• Carry out all miscellaneous tasks in the store as instructed by the Supervisor or Manager.
About You
You have a passion for retail and ability to priorities and organize own work in order to make the most efficient use of time available. You are driven to exceed goals and possess a desire to improve ways of working. You have interest in luxury fashion.
Minimum high school qualification
Experience with the packaging of large items to avoid damage.
Experience of lifting and maneuvering large/heavy items.
Attention to details and concern of quality
Good Written and spoken English.
Ability to work efficiently under pressure
Additional Information
Job Detail: Helper – Bloomingdales Fashion