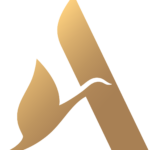 Guest Relation Executive
Opened Recently
Rixos Premium Saadiyat IslandLocation Abu Dhabi, Abu Dhabi, United Arab Emirates
Guest Relations Executive
An exciting opportunity has arisen for a Guest Relations Executive to join Rixos Premium Saadiyat Island, Abu Dhabi.
What is in it for you:
· Employee benefit card offering discounted rates in Accor worldwide.
· Learning programs through our Academies.
· Opportunity to develop your talent and grow within your property and across the world!
· Ability to make a difference through our Corporate Social Responsibility activities, like Planet 21.
What you will be doing:
Provide exceptional service to the guests & maintains the overall efficiency of standards set.
Respond to any questions, needs and desires of guests, and follow up with guests to ensure their
requests have been met to their satisfaction
Respond to guests needs and anticipate their unstated ones
Expect and react promptly to guests' requirements and inquires
Actively listen and resolve guests' complaints
Oversee and coordinate all arrivals and departures of special guests (VIPs)
Coordinate and manage communication between guests and staff
Promote all amenities, conveniences and programs offered
Your experience and skills include:
Relevant experience as Guest Relations or similar is an asset.
Diploma/ BS degree in hospitality management, business administration or related field.
Proficiency in English.
Additional European language is a must.
Excellent problem resolution skills along with outstanding communication and active listening skills.
Ability to work flexible hours.
Highly responsible and reliable with a professional presentation.
Your team and working environment:
Rixos Premium Saadiyat Island is a unique resort; where exclusivity and luxury define every experience, every time. Our luxurious family getaway is located on the pristine beach of Saadiyat Island with its clear blue waters and fine white sands overlooking the Arabian Gulf.
At Accor, we are Heartists!
Are you ready to put your heart at the center of everything that you do? If so, then join our team of Heartists at Rixos Premium Saadiyat Island, every day, we look for opportunities to engage on a personal & meaningful way with our guests and each other. We deliver heartfelt hospitality in an environment that is engaging, enthusiastic and professionally rewarding!
Our commitment to Diversity & Inclusion:
We are an inclusive company and our ambition is to attract, recruit and promote diverse talent.
Why work for Accor?
We are far more than a worldwide leader. We welcome you as you are and you can find a job and brand that matches your personality. We support you to grow and learn every day, making sure that work brings purpose to your life, so that during your journey with us, you can continue to explore Accor's limitless possibilities.
By joining Accor, every chapter of your story is yours to write and together we can imagine tomorrow's hospitality. Discover the life that awaits you at Accor,