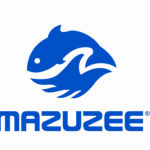 Job description / Role
Employment: Full Time
A Graphic Designer is responsible for creating visual concepts, using computer software or by hand, to communicate ideas that inspire, inform, or captivate consumers. They develop the overall layout and production design for various applications such as advertisements, brochures, magazines, and corporate reports.
Responsibilities:
• Collaborate with the marketing team and other departments to understand their visual communication needs and develop design concepts that meet their objectives.
• Create visually appealing designs for a variety of mediums, including print, digital, and social media.
• Develop and present design concepts to clients or internal stakeholders and make necessary revisions based on feedback.
• Use computer software to generate new images, edit existing images, and produce layouts for various projects.
• Ensure all designs meet the brand standards and guidelines of the company.
• Stay updated on design trends and techniques to continuously improve the quality of work.
• Manage multiple projects and meet deadlines while maintaining high-quality standards.
• Liaise with external printers and suppliers to ensure the accurate production of designs.
Salary
:
AED 3,000 to 4,000 per month inclusive of fixed allowances.
Additional benefits: Yearly Bonus
Requirements
• Proven work experience as a Graphic Designer or in a similar role.
• Expertise in design software such as Adobe Photoshop, Illustrator, and InDesign.
• Strong portfolio showcasing a wide range of design projects.
• Excellent communication and interpersonal skills.
• Ability to work in a fast-paced environment and handle multiple projects simultaneously.
• Attention to detail and strong organizational skills.
• Understanding of branding and marketing principles.
• Knowledge of printing techniques and print production processes.
• Creative thinking and problem-solving abilities.
About the Company
Mazuzee, a leading brand in the fishing & marine industry is also the largest distributor, importer and stockist of fishing & marine equipment in the Middle East, for prestigious brands in Control and Steering, Pumps, Lighting, Fuel Accessories, Navigation, Fishing Hooks, Reels, Lures, Lines and much more.
Since its inception in 1994, Mazuzee has emerged as a leader in the distribution business backed by a new strategically located warehousing facility, efficient planning, a robust inventory management system and above all else, a passionate and dedicated Founder & CEO, Mossaddegh Haghighi, who brings with him over 30 years of experience and knowledge in the fishing and marine industry.