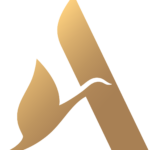 General Accountant
Opened Recently
Dubai Grand Mercure Hotel and Residences Dubai AirportLocation Dubai, Dubai, United Arab Emirates
"Why work for Accor?
We are far more than a worldwide leader. We welcome you as you are and you can find a job and brand that matches your personality. We support you to grow and learn every day, making sure that work brings purpose to your life, so that during your journey with us, you can continue to explore Accor's limitless possibilities.
By joining Accor, every chapter of your story is yours to write and together we can imagine tomorrow's hospitality. Discover the life that awaits you at Accor, visit https://careers.accor.com/
Do what you love, care for the world, dare to challenge the status quo! #BELIMITLESS"
Job Description
General Responsibilities
Live and support Accor's vision, ambition and purpose.
Deliver highest quality service to exceed guest expectations.
Comply and promote Accor Live Limitless (ALL) Loyalty programme to guests.
Maintain safe and healthy work environment by following fire, health and safety standards at all times for self, colleagues and guests.
Very attentive to personal hygiene and grooming.
Develop yourself by attending all trainings required in your department and hotel.
Key Job Responsibilities
Oversees financial and accounting systems controls and standards and ensures timely financial and statistical Reports for operations managers as well as senior financial managers.
Manages all financial aspects of trust funds, including replenishment requests, expense data, fund balances, and charging information.
Ensures adequate audit trails are in place for all transactions; conducts regular reconciliation of cash and banking records.
Ensures sufficient operating funds are securely held at all times, while observing highest standards of risk management both to organization and individuals.
Manages, evaluates and provides professional guidance for existing financial and administrative staff under her/his management.
Ensures that administrative records (correspondence, inventory etc.) in all offices are well-organized, maintained and updated.
Monitors inventory counts to ensure for accuracy and balance with accounting records.
Reviews all audits, vouchers, and tax returns submitted to the Financial controller
Qualifications
Strong interpersonal skills and a proven track record in managing and motivating people
Excellent knowledge of Project Accounting and Financial Management techniques
Knowledge of SUN, FMC and ACT Payroll system