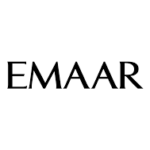 This function is to provide support to the company's accounting activities that include maintaining and reporting on both the cost and financial sets of accounts based on statutory requirements and auditing policies. Participate in supporting and affirming the service culture and contributing to the improvement process along with complying with the work directives, policies and procedures of the Company.
WHAT YOU WILL NEED TO SUCCEED
A minimum of a high school diploma in Financial Accounting / College degree in Commerce or a related field is preferred.
Minimum of 1 -2 years' experience in a similar position in a 5-star hospitality company.
Excellent Excel skills and knowledgeable in using Microsoft Financial and IBM Planning Systems
PERFORMANCE DRIVEN CULTURE; WHAT WILL YOU BE MEASURED AGAINST
Compliance with Financial and Cost Accounting Systems and Financial Policies and procedure of the Company
Managing the day to day accounting and internal financial reporting.
Pro-active communication with fellow Ambassadors, Vendors, and Suppliers always with Company's interests in mind.
COMPETENCIES
Put Customer First
Drive for Results
Learning
Resilience
Adaptability
WHAT WE BELIEVE IN
At Emaar, our DNA lays the foundation for everything we do. It forms the base of how we serve our customers, how we speak with one another, and the way we move forward in every decision we make. In short, it is the essence of who we are and how we communicate.
Customer Focus
Customers are our number one priority. We take pride in delivering on our promises and above all we value the trust they place in us to deliver flawless products, services and experiences.
Ownership Mindset
No detail is too small, no challenge is too big and no ambition is too great. We drive efficiency and effectiveness into every corner of our business, so we are fit for the future and to compete.
Fast Paced
Speed is everything in business. We evolve and adapt quickly and have the willpower, skills, knowledge and passion needed to deliver extraordinary speed for our customers.
Talent and Tenacity
Our people are heroes, superhumans and warriors. We are a team of great pooled talent that dream big and act quickly, with high energy and positivity.
Adaptability
We keep up with the times, disrupting and challenging the status quo. We challenge conventional wisdom and ourselves, we expect the unexpected, and we develop products and services that reflect the future.