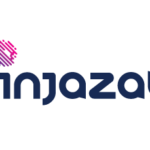 Overview
As part of Core42, your role will be the single point of contact among executives, employees, clients and other stakeholders – scheduling meetings, organizing travel & accommodation, creating reports, and managing other day-to-day workflows for members of the Executive Management team.Core42 is the UAE's national-scale enabler for cloud and generative AI, combining G42 Group's expertise across multiple technology disciplines into a single platform for public sector and large enterprise transformations. Building on our capabilities as sovereign cloud and HPC specialist, we bring generative AI, cybersecurity, professional and managed services expertise to enable national-scale program deployments across industries.
Responsibilities
Day to Day Operations
• Prepare reports, memos, letters, financial statements, invoices, and other documents.
• Manage information flow in a timely and accurate manner.
• Maintain an organized filing system of paper and electronic documents.
• Format information for internal and external communication –emails, presentations & reports.
• Handle basic bookkeeping tasks.
• File and retrieve corporate records, documents, and reports.
• Research and gather data to prepare documents for review and presentation by the Executive Management, committees, or Board of Directors.
• Accurately record minutes during meetings.
• Screen and direct phone calls and distribute correspondence.
• Schedule meetings and appointments and manage travel itineraries.
• Uphold a strict level of confidentiality and discretion.
• Oversee the performance of other clerical staff.
• Act as an office manager maintaining office inventory, ordering supplies and managing a records database.
• Arrange corporate events outside of the work place, such as sports tournaments, fund-raising events and staff appreciation events.
• Prepare internal and external corporate documents for team members and industry partners.
Qualifications
Minimum Qualifications:
• Bachelor's degree, high-school diploma or equivalent
• Advanced Microsoft Office skills
Minimum Experience:
• At least 2 years of experience in a similar capacity in an international company reporting directly to senior management
• Ability to quickly pick up firm-specific programs and software
Job-Specific Skills:
• Strong project management and problem-solving skills
• Impeccable multi-tasking and organizing proficiency
• Quick thinking to make decisions under pressure
• Commendable interpersonal skills
• Excellent communication skills, both written and verbal
What we look for
If you are a performance-driven, inquisitive mind with the agility to adapt to ambiguity, you will fit right in. You should be eager to explore opportunities to build meaningful collaborations with stakeholders and aspire to create unique customer-centric solutions. Bias for action and a passion to conquer new frontiers in the AI space is at the heart of the Core42 community.
What working at Core42 offers
Culture: An open, diverse and inclusive environment with a global vision that encourages personal growth and focuses on ground-breaking, industry-first innovations.
Career: Outstanding learning, development & growth opportunities via structured training programs and innovative, high-tech projects.
Work-Life: A hybrid work policy to strike the perfect balance between office and home.
Rewards: A competitive remuneration package with a host of perks including healthcare, education support, leave benefits and more.
If you can confidently demonstrate that you meet the criteria above, please contact us as soon as possible