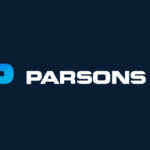 Job Description:
Document Controller
AL AIN ,UAE
Parsons is looking for an amazingly talented Document Controller to join our team!
What You'll Be Doing:
Ensures that pre-established requirements (e.g., which document numbering system will be used; how many and which signatures will be required for certain approvals, etc.) are satisfactorily met throughout the duration of the project.
Maintains an established data distribution system and schedule for the assigned project based upon client, project, and supplier requirements. May revise system or schedule as required to ensure timely approvals and distribution.
Expedites review, signature approval, and release of supplier and internally produced project documents.
Establishes and maintains files and computerized indexes for active engineering documents.
Generates electronic/hardcopy reports as needed by the project or management.
Determines from the client what is required; collects the necessary data; oversees preparation of covers, tabs, etc.; secures approval from the client; and ensures reproduction and assembly in a timely manner.
Prepares transmittals for engineering documents and requisitions.
Attends project meetings, as needed, to give status of requisitions or other documents and to be kept current on project status.
May coordinate moves, placements of desks/files, telephone, etc.
Performs other responsibilities associated with this position as may be appropriate.
What Required Skills You'll Bring:
Minimum of 5 years of experience in English and Arabic typing and administrative duties.
Proficient keyboard skills and a working knowledge of MS Windows and related word processing, spreadsheet, and database software is required. Some assignments may require familiarity with EDMS (Electronic Document Management System) and DMCS (Document and Material Control System).
What Desired Skills You'll Bring:
Good written and oral communication, organizational, and interpersonal skills, as well as a demonstrated ability to work as a member of a team, are prerequisites.
Minimum Clearance Required to Start:
Not Applicable/None
Parsons is an equal opportunity employer committed to diversity in the workplace. Minority/Female/Disabled/Protected Veteran.