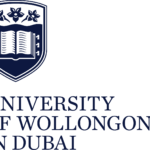 University of Wollongong Dubai
Data Analysts collects, processes and analyses large datasets to uncover trends and business insights. Data Analysts are integral to businesses as they organise and sort large amounts of data to answer specific questions, solve problems and make forecasts.
Data Analysts are some of the most sought-after professionals and are in great demand because of the growing need to make data-driven decisions in companies across various industry sectors such as Banking, government and defense, healthcare and life sciences, retail and consumer goods and many more.
By 2022, 85% of the companies will have adopted big data and analytics technologies which will result in Data analyst being the most in-demand jobs.1
If you want play an integral role in the decisions businesses make by analysing critical data, this is the career path for you.
About us
Established in 1993, the University of Wollongong in Dubai (UOWD) is the first international Australian university in the UAE and is now part of a global brand that has campuses in Australia, Hong Kong, and Malaysia.
Location
University of Wollongong in Dubai is located in the heart of Dubai's vibrant education and training cluster, Dubai Knowledge Park.