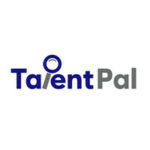 Applicants are required to read, write, and speak the following languages : English, Arabic
Preferred Qualifications
Role Purpose: To successfully manage the delivery of customer engagements according to the contractual details.
Develop and manage the Oracle Support relationship for customers who have purchased an Customer Success Services (CSS) support contract. Strive to provide a high degree of satisfaction and protect and enhance Support revenue streams.
Scope
Manages designated portfolio of projects and/or contracts and works to objectives, as directed by Oracle Customer Success Services (CSS) line manager.
Manages the overall service delivery defined by the contract which in many circumstances will involve parties or resources from other lines of business and/or Oracle business partners.
Collaborates effectively with CSS sales and resourcing teams and other Oracle lines of business such Systems Support, Hardware & Licence Sales and Consulting to enhance the customer experience.
Works with partner organisations and other third parties as required.
Works closely with other TAMs to identify and develop innovative ways of delivering service to the customer.
Supports the CSS sales team in selling CSS additional services. Instrumental in driving renewals and identifying opportunities for upsell.
Manages documentation and uses Oracle business systems as appropriate
Responsibilities
Be the single point of contact within Oracle for the customer, acting as their advocate for the service you are responsible for delivering.
The CSS TAM is a customer advocate and must demonstrate customer obsession by placing the client needs first.
Manage the contract or delivery engagement as defined by CSS line management, including creating and maintaining accurate documentation
Maintain the Oracle business systems to ensure systems are up to date with the correct/current information (resource assignment, timecards, rates, completion estimates, invoice details etc.) to ensure that services are delivered efficiently, invoices are generated in a timely manner and revenues are recognised promptly.
Plan and deploy resources to ensure effective delivery within agreed budgetary constraints.
Where appropriate create and maintain the CSS service delivery or project plan.
Actively manage project forecast, identify risks and issues and opportunity for revenue collection (upside)
Defining the program governance and execution arrangements
Lead and evaluate project managers and other staff
Assess program performance and aim to maximize ROI
Ensuring the delivery of existing or new services is to the appropriate level of quality, on time and within budget.
Managing communications with all stakeholders
Managing both the dependencies and the interfaces between projects or within different projects team
Working with the business change manager or equivalent on the transition to the new business as usual position
Initiating extra activities and other management interventions wherever gaps in the program are identified or issues arise
Reporting the progress of the program at regular intervals to both customer and Oracle management
Planning and designing the program and proactively monitoring its progress, resolving issues and initiating appropriate corrective action
Managing risks to the program successful outcome
Accountabilities:
Proactively manage the contract/project delivery to completion / customer acceptance
Proactively report on any potential risks / issues that may impact service delivery or customer satisfaction
Manage any customer escalation that may arise
Ensure all contract-related systems and documentation either required contractually or as part of a program, are up to date and accurate
Monitor and report revenue forecast and margin estimates, revenue and margin achievements for each contract
Work in line with customer working practices and procedures, if contractually agreed
Operate in line with Oracle ACS's business processes and procedures
Operate in line with Oracle Global and local HR policies and procedures
Required Skills:
Oracle product knowledge is must
Effective leadership, interpersonal and communication skills
The ability to command respect and to create a sense of community amongst the members of the project teams
Good knowledge of techniques for planning, monitoring and controlling programs
Sound business case development and approvals skills
Good understanding of the procurement process including negotiation with third parties
Good knowledge of program and project management methods including MSP, PMP and PRINCE2
Good knowledge of budgeting and resource allocation procedures
Sufficient seniority and credibility to advise project teams on their projects in relation to the program
The ability to find ways of solving or pre-empting problems
ITIL as well as Price2/PMP certification highly desirable
Ability to manage multiple concurrent activities (customer engagements)
Highly professional: Ability to deal with senior and exec stakeholders with confidence
Detailed Description and Job Requirements
This position will be responsible for providing customers with the guidance and support needed throughout the full life cycle of implementation to ensure successful and most effective use of Oracle's products. In addition, this position will be a leader in ensuring overall customer satisfaction with Oracle's products and related implementation services.
This position will provide customers with regular assessments on the domains of strategy, process, governance, people and technology accompanied by recommendations for improvement in each area. The ATAM will act as the primary liaison between Oracle, the customer, and the system integrator with respect to the implementation. He/she will serve as Oracle's support/services lead to the customer and provide business process, application functionality, technology, and implementation expertise by delivering a combination of business specifications analysis, technical consulting and project management skills. The TAM is responsible for escalating issues across multiple business units within Oracle (e.g. Technical Support, Expert Services, Sales, Consulting, Product Development, etc.) and marshalling resources as necessary to resolve problems.
Leading contributor individually and as a team member, providing direction and mentoring to others. Work is non-routine and very complex, involving the application of advanced technical/business skills in area of specialization. Demonstrated success at Oracle for at least 3 years and as a Technical Account Manager for at least 2 years, including involvement in at least 5 successful customer deployments. Recommended 7-10 years of professional Information Systems implementation experience. Demonstrated experience in package systems implementation (CRM, ERP, Consulting experiences). Understanding of various technical architectures and operating systems including web-based applications, networks, RDBMS (Oracle, DB2, MS SQL Server), etc. Project Management (PMP) certification or extensive Project Management experience across global and diverse organizations. Industry experience is desired.