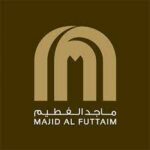 Majid Al Futtaim invites you to join us in our quest to create great moments for everyone, everyday! We are the leading shopping mall, residential communities, retail and leisure pioneer across the Middle East, Africa and Asia, serving over 560 million visitors a year. For the past two decades, we have shaped the consumer landscape across the region, transforming the way people shop, live and play, while maintaining a strong sustainability track record and the largest mall in the world to attain LEED Gold EBOM Certification. We have over 45,000 team members in 17 international markets representing over 100 nationalities – all keeping the customer at the heart of everything we do. If you enjoy being BOLD, PASSIONATE and TOGETHER, then Majid Al Futtaim is the destination for you.
ROLE DESCRIPTION
Disclaimer: This role description reflects the general details considered necessary to describe the principal functions of the role identified and shall not be construed as an exhaustive description of all the work requirements inherent in the job.
Career Level:
Asset Management – Marketing – Customer Service
Officer
Role Purpose:
The position is responsible for supporting overall execution and delivery of the bespoke Customer Service program in a specific MAF Mall. Mainly responsible for the day-to-day smooth operations of the Customer Service Information Desk, ensuring that all customer service-related activities are carried out in accordance with the process and procedures, and the services provided are of the highest-level standards to ensure effortless, unforgettable, and sensorial customer experience.
Role Details – Key Responsibilities and Accountabilities:
Maintain up to date knowledge of the AMBU operating assets (shopping centre's) services, amenities/facilities, stores/locations, mall layout and any on-going/upcoming promotional activities, to ensure a smooth day to day functioning of the Customer Service Info desks.
Ensure smooth day to day operations of the Customer Service Information Desk under the direction and guidance of Supervisor and Team leader and in accordance with the established Customer Service processes and procedures.
Display a high level of personal grooming and perform duties in official attire at the workplace in accordance with the company's established grooming / professional attire standards to promote Majid Al Futtaim Properties' image.
Assist the customers at the Information Desk by providing clear directions, information on on-going / upcoming mall promotional events / activities, answering to queries (both on the phone or in person) and performing other shopping malls specific duties as assigned. Ensure to maintain a positive, polite, and professional attitude all the times for serving each customer in order to create an unforgettable customer experience.
Handle and resolve all customer complaints received in accordance with the established Customer Service policies and procedures with the utmost courtesy and professionalism and as per established Customer Service guidelines / procedures within agreed SLA. This includes all complaints received – in-person/online/digital/call centre. Escalate necessary customer complaints to the Customer Service team leader/Supervisor or relevant stakeholders for resolution.
Have a professional relationship with tenants and retails, to ensure smooth operation and solving all complaints received from customers. Also coordinate with tenants to escalate all related issues with right stake holders including security, maintenance, and other concerned departments.
Responsible for maintaining accurate inventory levels and strictly following all related AMBU Finance procedures. Ensure that any discrepancies e.g. faulty equipment or any supplies that are running low is immediately report to Customer Service Supervisor/ Team Leader for resolution / replenishment.
Responsible to execute Gift Card program in the assigned operating assets and ensure that all payment handling by the Customer Service Team is in accordance with the prescribed policies and procedures.
Assist the Shopping Malls customers in performing the necessary procedures for services like car cleaning and valet services, gift wrapping, stroller rental, wheelchair, gift card sales, loyalty program, etc. In-addition facilitate the customers in the event of Lost and Found function e.g. personal items, lost children etc. Ensure that all Lost and Found formalities are fully complied with the established
Customer Service policies and procedures and well communicated to tenants/ customers.
Ensure that the assigned Shopping Malls always "looks its best" in terms of cleanliness and report any problems or concerns immediately to the Customer Service Supervisor/Team Leader for a timely resolution.
Facilitate AMBU Marketing in smooth running of mall promotions and events and actively promote the promotional activities to the customers.
Assist the Customer Service Supervisor/Team Leader in maintaining accurate and up to date in-mall directories, retailer manual and contact details of all Tenants in the assigned Shopping Malls.
Build and maintain a positive and congenial Tenant Relations (with new / existing) and others such as government and community groups to enhance the MAFP's image.
Provide all necessary data/reports on a periodic basis pertaining to Customer Service to the
Customer Service Supervisor/Team Leader for their review and prompt decision making.
Ensure compliance with the company's business unit Code of Conduct, departmental policies and Human Capital Policies and procedures at all times.
Be the advocate and ambassador of aligning and cascading the company values across the business unit and ensure that relevant team adhered to and exhibit the same all the time.
Personal Characteristics and Required Background:
Minimum Qualifications/education
Bachelor's Degree in any field
Minimum experience
2+ years' work experience in Customer Service field in a reputed shopping Centre, luxury Hotel industry in GCC or abroad.
For internal MAF Candidates, 1+ years' work experience in current position.