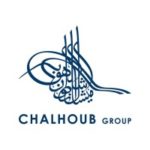 For over six decades, Chalhoub Group has been a partner and creator of luxury experiences in the Middle East. The Group, in its endeavour to excel as a hybrid retailer, has reinforced its distribution and marketing services with a portfolio of eight owned brands and over 300 international brands in the luxury, beauty, fashion, and art de vivre categories. More recently, the Group expanded its expertise into new categories of luxury watches, jewellery, and eyewear.
Every step at Chalhoub Group is taken with the customer at heart. Be it constantly reinventing itself or focusing on innovation to provide luxury experiences at over 750+ experiential retail stores, online and through mobile apps, each touch point leads to delighting the customer.
Today, Chalhoub Group stands for 14,000 skilled and talented professionals across seven countries, whose cohesive efforts have resulted in the Group being ranked third in the Middle East and first in Saudi Arabia as a Great Place to Work®.
This is a fantastic opportunity for a Customer BA to join a leading retail group in the middle east, working as part of the Digital Technology Team. You will be responsible for the functional design of Customer and marketing project streams. Formally the role includes: to elicit, analyze, specify, and validate the business needs of project stakeholders. Including interviewing stakeholders, document and workflow analysis, requirements workshops, software selection, business process definition and use case production
They will act as the conduit between the business users and the development teams, ensuring that project deliverables are met according to the agreed and documented business requirement, and supporting the change around the deployment of new features and processes.
What you'll be doing
Partner with Business teams to create lead and inspire the customer and marketing products
Work closely with stakeholders and project owners to collect business objectives and requirements to clearly define, document and scope products, projects and initiatives
Work with the procurement team to provide input into RFP and be part of the customer product selection
Work to overcome obstacles to success and build collaborative relationships with other teams
Own the functional design of the Customer and Marketing Systems/products ( CRM, Clientelling , Customer Service, Voice of Customer, Marketing cloud etc.)
Work across departments to ensure that all stakeholders have input into the final product
Escalate complex problems, where relevant, to ensure swift and efficient resolution
Carry out and communicate the outline and functional design activities on projects/products, working with peers to facilitate successful delivery
Understands and supports the overall customer strategy through partnership with Customer Experience and the key business stakeholders.
Leads requirements gathering, analysis and verification meetings and ensures final requirement statements are accurate, verifiable, consistent, feasible and comprehensive.
Develops alternative views of solutions for the review of Business and Technical teams as appropriate.
Designs high level process flows and provides project leadership to implement defined requirements.
Partners with the technical teams to ensure new technical requirements and changes continue to meet business expectations.
Communicates progress and challenges across multiple functional teams and stakeholders.
Effectively presents and communicates with stakeholders and articulates a technical design in business terms to ensure timely delivery and progress.
Writes, coordinates and executes test cases for Functional Testing, Systems Integration Testing (SIT) and User Acceptance Testing (UAT) against documented criteria that proves out scenarios and identifies defects for issue tracking and resolution.
Creates, coordinates and delivers training to ensure end-user readiness (e.g., documentation, demos, videos, etc.).
Provides for the ongoing creation and maintenance of platform documentation.
What you'll need to succeed
Bachelor's degree or equivalent required·
Experience in CRM and marketing Products a must
Experience in Salesforce service cloud and marketing cloud preferred
Experience with Customer Journeys and customer marketing concepts a must
Ability to analyze business needs and perform the bi-directional translation of complex business and technical theories to a variety of audiences
Good understanding of business processes to develop reporting based on requirements, metrics and KPIs
Clear understanding of emerging technologies and enhancements that will allow processes improvements and enhanced business functionality
Excellent organizational skills, with proven success in managing multiple priorities and projects
Ability to influence others without a direct reporting relationship in order to achieve desired results
Must have a strong customer service orientation and the ability to work with individuals in various organizational relationships
Ability to communicate effectively, both verbally and in writing, with a varied audience
What we can offer you
With us, you will turn your aspirations into reality. We will help shape your journey through enriching experiences, learning and development opportunities and exposure to different assignments within your role or through internal mobility. Our Group offers diverse career paths for those who are extraordinary, every day.
We recognise the value that you bring, and we strive to provide a competitive benefits package which includes health care, child education contribution, remote and flexible working policies as well as exclusive employee discounts. To view all our perks and benefits, click here.
We Invite All Applicants to Apply
It Takes Diversity Of Thought, Culture, Background, Differing Abilities and Perspectives to truly Inspire, Exhilarate and Delight our customers. At Chalhoub Group, we are committed to inclusion and diversity.
We welcome all applicants to apply and be part of our exciting future. We ensure equal opportunity for all our applicants without regard to gender, age, race, religion, national origin or disability status.