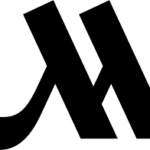 Cluster Assistant Sales Manager Marriott International Dubai
Location: Sheraton Mall of the Emirates Hotel Dubai, Sheikh Zayed Road, al Barsha 1, Dubai, United Arab Emirates, United Arab Emirates
Contact appropriate individual or department (e.g., Sales, Data Administration, Accounting) as necessary to resolve guest calls, requests, or problems.
Use sales techniques that maximize revenue while maintaining existing guest loyalty to Marriott, including up-selling.
Determine and give complimentaries to guests as gifts for their patronage (e.g., rewards points, show tickets, gift certificates).
Promote awareness of brand image internally and externally. Process requests for redeeming Marriott Rewards points.
Process all reservation requests, changes, and cancellations received by phone, fax, or mail. Enter Marriott Rewards information into appropriate software when taking guest reservations.
Answer, record, and process all guest calls, requests, questions, or concerns. Perform general office duties to support Sales & Marketing (e.g., filing, sending emails, typing, faxing).
Assist management in training and motivating employees; serve as a role model. Follow all company policies and procedures; ensure uniform and personal appearance are clean and professional; maintain confidentiality of proprietary information; protect company assets. Welcome and acknowledge all guests according to company standards; anticipate and address guests' service needs; thank guests with genuine appreciation. Speak with others using clear and professional language; prepare and review written documents accurately and completely; answer telephones using appropriate etiquette. Develop and maintain positive working relationships with others; support team to reach common goals; listen and respond appropriately to the concerns of other employees. Monitor the performance of others to ensure adherence to quality expectations and standards. Read and visually verify information in a variety of formats. Move, lift, carry, push, pull, and place objects weighing less than or equal to 10 pounds without assistance. Perform other reasonable job duties as requested by Supervisors.
Marriott International is an equal opportunity employer. We believe in hiring a diverse workforce and sustaining an inclusive, people-first culture. We are committed to non-discrimination on any protected basis, such as disability and veteran status, or any other basis covered under applicable law.