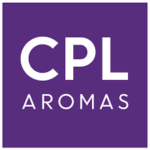 As the largest fragrance only fragrance house in the world, we take pride in proactively shaping the future of the fragrance industry. We focus all our creativity, innovation, and energy into making fragrances and nothing else. CPL Aromas is home to some of the world's leading perfumers, and we're trusted by top brands to translate their creative vision into beautiful scents. We provide career and development opportunities for talented individuals across a range of disciplines – from all support functions to customer facing roles. A job at CPL Aromas promises a unique career path for anyone with a passion for the world of fragrance. With operations all over the world, we celebrate a diverse range of cultures at CPL Aromas and, we offer equal opportunities and flexibilities.
Reports to:
Production Manager
Job Purpose
To keep the office tidy and clean
Tasks and Responsibilities
To clean all areas of the Manufacturing office as directed by the Production Manager and in accordance with agreed procedures
To clean the toilets and restroom areas.
To clean and set up rooms and areas as required.
To maintain and use all materials and equipment in the most efficient and cost effective manner.
To ensure that all rubbish is disposed of correctly once collected and in accordance to the waste segregation procedures
To ensure that all end of shift duties are completed prior to finishing work.
To report maintenance faults or issues to the manager
Any other duties directed by your line manager.
Skills and Attributes Required
Read & Speak good English – Essential
Good time management
Previous experience in a similar role preferred.
All qualified applicants will be considered for employment irrespective of race, ethnicity, national origin, religion, age, sex, gender identity or disability status. Due to large volume of applications, we are only able to contact applicants who meet the role requirements. The salary package offer will only be discussed with the final candidate, based on the individual's relevant experience and skills. Should your skills and experience fit the above criteria, please click apply link to submit your application.