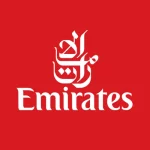 To analyse all catering related data (food and non-food) and provide timely information on financial and operational aspects of the business to support the catering department leadership team with making key processes and strategic decisions.
Job Outline:
– Design, maintain and circulate financial information to the aircraft catering management team on catering cost and its drivers at a global, regional, country, station, and flight and cabin level. Specify trends and variance to budget to determine forward action.
– To provide commercial and financial evaluations for route catering managers prior to, during and after periodic menu presentations to support the selection of cost effective products during the life cycle of a catering contract.
–
Produce detailed reports on every sector and menu cycle including cost per ingredient and loading costs. Analyse this data to highlight price, service or continuity anomalies to the regional catering managers.
–
Benchmark station catering costs down to ingredient level by referencing to costs at comparable stations and global food price trends. Research commodity fluctuations online, advice and record accordingly.
–
To monitor commodity trends (food and non-food). Engage with the food product development team to ensure menu development takes account of specific cost trends.
–
Provide commercial support and analysis for decision making on strategic or ad-hoc product changes or enhancements. Provide detailed costing information on various options to enable effective decision making.
–
Support the ongoing development of the CAT 360 catering management systems to continually make the catering department business processes more efficient.
–
Develop big data management capability that analyses information flows on daily stock movements into and out of DXB and highlight deviations to plan early and assist the operation team to target corrective action.
–
Analyse stock usage at a global, regional, country, station, and flight and cabin level to identify trends, variances to the budget to determine forward action.
–
Responsible for managing the department annual budgeting process and steering the departmental cost saving streams through effective project management process.
Qualifications & Experience
– Degree or Honours (12+3 or equivalent), preferably in business administration, commerce or economics
Experience:
– 5+ years of experience in In-Flight Services and In-flight Catering
Knowledge & Skills:
– Practical experience in a medium to large food production, catering or hospitality environment.
– Management experience
– Commercially literate with financial acumen
– Exposure to a high volume food/cuisine environment
Leadership Role: No
Safety Sensitive Role: No
Salary & Benefits
Join us in Dubai and enjoy an attractive tax-free salary and travel benefits that are exclusive to our industry, including discounts on flights and hotels stays around the world. You can find out more information about our employee benefits in the Working Here section of our website www.emirates.com/ careers. Further information on what's it like to live and work in our cosmopolitan home city, can be found in the Dubai Lifestyle section.