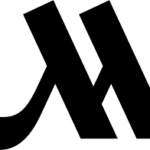 Marriott Resort Palm Jumeirah
Cashier Levantera Marriott Resort Palm Jumeirah Dubai UAE
Process all payment methods in accordance with Accounting procedures and policies.
Follow property control audit standards and cash handling procedures (e.g., blind drops).
Obtain assigned bank and ensure accuracy of contracted monies, obtaining change required for expected business level, and keeping bank secure at all times. Count bank at end of shift, complete designated cashier reports, resolve any discrepancies, drop off receipts, and secure bank.
Transport bank to/from assigned workstation.
Set up and organize cashier workstation with designated supplies, forms, and resource materials; and maintain cleanliness of workstation at all times.
Complete opening duties including setting up necessary supplies and tools, including bank, and ensuring everything is in working order.
Follow all company and safety and security policies and procedures; and report accidents, injuries, and unsafe work conditions to manager.
Ensure uniform and personal appearance are clean and professional, maintain confidentiality of proprietary information, and protect company assets.
Welcome and acknowledge all guests according to company standards, anticipate and address guests' service needs, and thank guests with genuine appreciation.
Speak with others using clear and professional language, and answer telephones using appropriate etiquette.
Develop and maintain positive working relationships with others, and support team to reach common goals.
Ensure adherence to quality expectations and standards.
Enter and locate work-related information using computers and/or point of sale systems.
Stand, sit, or walk for an extended period of time.
Move, lift, carry, push, pull, and place objects weighing less than or equal to 10 pounds without assistance.
Perform other reasonable job duties as requested by Supervisors.
Marriott International is an equal-opportunity employer. We believe in hiring a diverse workforce and sustaining an inclusive, people-first culture. We are committed to non-discrimination on any protected basis, such as disability and veteran status, or any other basis covered under applicable law.