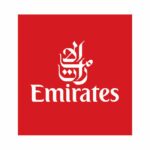 Job Purpose
Job Outline
Responsible for the coordination and validation of business requirements within the Emirates Holidays (EKH) Head office and Regional teams to ensure commercial alignment, facilitate planning and production of high-quality business communication briefs and drive the communication with Corporate Communications Marketing & Brand (CCMB). Engage with stakeholders across commercial units to ensure alignment of objectives, the initiation and execution of commercial activities such as new product launches, campaigns, commercial support, identifying partner opportunities, as well as managing ad-hoc tasks in collaboration with other regions.
Job Accountabilities
Drive collaboration and joint processes between EKH teams (Product, Sales, and Trade, in and across regions) and CCMB for efficiencies and consistency.
Identify commercial opportunities for continuous partner engagement in coordination with Sales, Trade, and Product teams to support commercial growth in the regions.
 Support CCMB in sharing relevant insights related to the market and category for greater contextual relevance in the marketing & communications.
 Work with the Regional Business Development Managers to steer the trade acquisition strategy for Emirates Holidays (region) identifying where Emirates Holidays can win new trade business to support the B2B revenue contribution.
 Support CCMB in the development of the direct acquisition strategy for EK Holidays (region) and identify local PR opportunities (reactive/proactive) for consideration by CCMB, to inform the planning process.
 Work with CCMB, and local market Sales, Trade, and Product teams to develop the annual and quarterly plans and provide CCM&B with the relevant business briefs, to initiate the marketing activity.
Plan and report on the commercial performance of approved partner marketing campaigns (as part of the annual plan) and support CCMB in the delivery of BAU tactical activities as required to ensure stakeholders are up to date on plans, progress and results.
In collaboration with the E-commerce manager, drive and support merchandising conversations for e-Commerce in market/region to ensure the current offers reflect the commercial focus and market dynamics.
Own responsibility for the Promotions budget (tracking, reporting, and actual spend) to maintain transparent and accurate accounting records. Support the delivery of campaigns, under CCMB direction, that are agreed as part of the annual and quarterly campaigns and sign off language requirements before launch to validate campaigns from a commercial perspective.
 Coach and mentor the Sales support team to them to develop their skills by strengths, identifying positive behaviour and encouraging continuous learning. Conduct performance reviews to support the team in keeping track of their development.
Qualifications & Experience
Commercial/Sales. Other: 5+ years
 Degree or Honours (12+3 or equivalent)
 University degree in Business with emphasis on Project Management, Marketing/Sales
 Relevant experience in the airline or travel industry in a project management role would be advantageous
Knowledge/skills
Strong experience in stakeholder and account management including strong commercial acumen
 Relevant experience with developing integrated marketing communications briefs, formulating and managing budgets and activity plans.
 Proven project management skills ensuring the effective briefing of marketing plans activities based on set objectives and KPIs, within agreed timings and on budget.
 A thorough understanding of sales channels (B2B and B2C), direct and indirect, retail and online within a tour environment.
 Fluency in written and spoken English is essential.
 Demonstrated ability to think of creative solutions, multi-tasking on several projects whilst working under tight deadlines and delivery schedules.
Salary & Benefits
Join us in Dubai and enjoy an attractive tax-free salary and travel benefits that are exclusive to our industry, including discounts on flights and hotels stays around the world. You can find out more information about our employee benefits in the Working Here section of our website www.emirates.com/careers. Further information on what's it like to live and work in our cosmopolitan home city, can be found in the Dubai Lifestyle section.