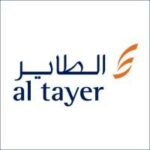 About Us

As a leader in luxury retail in the Middle East, Al Tayer Group's retail division, Al Tayer Insignia, hosts a portfolio of some of the world's best luxury brands in the fashion, jewellery, home and department store categories. Complementing its position in luxury retail, Al Tayer Insignia has also built new frontiers in lifestyle retail, representing leading brands in the Beauty, Home, Fashion and Hospitality sectors. Our brands include Bloomingdales, Harvey Nichols and Armani to name just a few!

About The Role

You will manage and develop the Bloomingdales home team in order to achieve high levels of revenue, whilst maintaining brand image, operational compliance and customer satisfaction.

What You'll Be Doing


Functional Roles and Responsibilities
Drive sales, monitor performance and identify commercial opportunities and make recommendations to meet and exceed sales targets
Cultivate a culture of excellent customer service, leading by example. Resolve customer complaints effectively and promptly.
Minimise stock loss through the management, implementation and adherence of ATG policies and procedures.
Ensure Visual Merchandising standards are maintained within brand guidelines. Implement
Company expectations of standards, maintenance and cleanliness.
Monitor sales per square foot to ensure maximum productivity within brand and store specifications
Keep abreast of market trends and competitor activity and provide feedback/recommendations to the Company.
Ensure all Company policies and procedures are implemented and adhered to.
Ensure Company Health & Safety standards are adhered to at all times
Analyse stock management information available to ensure sales opportunities are maximised.
Provide and analyse reports in order to gain understanding of current performance trends, to identify commercial opportunities and ensure Buying/Planning are aware of stock related feedback.
Prepare and implement stock takes in store in liaison with the Operations team.
Recommend, manage and/or support sales promotions and brand activities through effective planning and preparation to meet expectations. Feedback to relevant parties.
Establish and maintain effective professional relationships with key business partners.
Understand customer profiles and ensure feedback is provided on Marketing, Buying and Planning to relevant parties
People Management Roles and Responsibilities
Provide leadership and direction to team members towards the achievement of goals and objectives
Coach and motivate team to enhance performance and produce quality work, and ensure that they are continuously developed for higher level roles.
About You
You have a bachelors degree with a minimum of 5years experience of successfully running a profitable retail store within a luxury home environment. A demonstrated history of providing exceptional services outcomes through a highly motivated team with a passion for luxury home.

Additional Requirements
Has interior design background experience.
Strong leadership and interpersonal skills with the ability to lead motivate and develop team-members.
Proven track record of building collaborative working relationships with internal and external stakeholders.
Ability to evaluate business opportunities and identify potential risks. Strong Commerciality experience.
A proactive approach and initiative
To multitask and work on a variety of projects simultaneously
Customer focused and dealing with escalations.
Excellent communication and negotiation skills