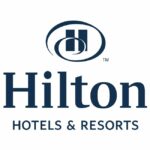 JOB DESCRIPTION
An Assistant Restaurant Manager oversees all Food and Beverage operations, including Restaurants, Bars, Café, Room Service, Conference and Banqueting and Kitchens to ensure high standards of quality and service.
What will I be doing?
As an Assistant Restaurant Manager, you will oversee all Food and Beverage operations including Restaurants, Bars, Cafe, Room Service, Conference and Banqueting and Kitchens to ensure quality and service by performing the following tasks to the highest standards:
Manage the food and beverage service to consistently meet high standards as defined by the hotel and Hilton brand standards
Effectively control the flow of customers and the interaction between the front and back-of-house throughout service
Ensure Team Members maximize all sales opportunities
Ensure Team Members consistently maintain brand standards and high levels of customer service
Handle all customer inquiries in an appropriate and professional manner
Accurately manage all transactions during service
Manage Team Member schedules, stock, and wastage levels
What are we looking for?
An Assistant Restaurant Manager serving Hilton Brand hotels is always working on behalf of our Guests and working with other Team Members. To successfully fill this role, you should maintain the attitude, behaviours, skills, and values that follow:
Previous experience in organizing food and beverage service in a range of outlets
Experience in supervising a team
Ability to demonstrate delegation skills
Flexibility to respond quickly and positively to a range of work situations
A passion for developing others to be part of a winning team
What will it be like to work for Hilton?
Hilton is the leading global hospitality company, spanning the lodging sector from luxurious full-service hotels and resorts to extended-stay suites and mid-priced hotels. For nearly a century, Hilton has offered business and leisure travelers the finest in accommodations, service, amenities and value. Hilton is dedicated to continuing its tradition of providing exceptional guest experiences across its global brands. Our vision "to fill the earth with the light and warmth of hospitality" unites us as a team to create remarkable hospitality experiences around the world every day. And, our amazing Team Members are at the heart of it all!