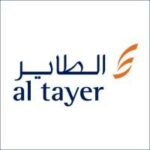 Job Purpose
To manage the smooth and efficient operations of the Outlet within Brand guidelines to ensure maximum customer satisfaction and profitability
Job Requirements
Education/Certification and Continued Education
• Graduate in a relevant technical or business related discipline
• Tertiary qualification in Hotel Management
Years of Experience
• 4 to 5 years relevant experience, with 1 to 2 years experience in a management role
Essential Roles and Responsibilities
Functional Roles and Responsibilities
• Ensure that the outlet operations and brand guidelines are adhered to as required by the company and the franchise standards.
• Oversee all cash management procedures including system transactions, control the voiding system, opening & cash out procedure, system reconciliation, daily banking procedures etc.
• Handle customer queries /comments to maximise customer satisfaction.
• Prepare weekly reports and provide relevant feedback and suggestions to the Area/ Operations Manager to maximise operational efficiency.
• Ensure compliance with all legislation and ATG policies and procedures
• Gather market intelligence and provide feedback to enable the Area/ Operations Manager to plan future strategies and action plans to stay ahead of competition, increase sales.
• Seek new opportunities to drive and create additional sales
• Maintain optimum stock levels to ensure smooth running of operations to cater to customer demands.
• Ensure all products delivered to customers are as per brand standards.
• Manage wastage and variance as per agreed targets.
• Adhere to the strict statutory requirements and established health, hygiene & safety policies and standards within the Outlet
• Manage staff schedules and leave plans to ensure optimum staffing at all times.
People Management Roles and Responsibilities
• Provide leadership and direction to subordinates towards the achievement of goals and objectives.
• Guide and motivate subordinates to enhance performance and produce quality work, and ensure that they are continuously developed for higher level roles