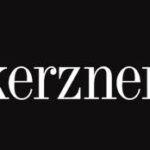 Kerzner International Resorts
About the Role
The role of the Analyst, Distribution is to manage all online channels ARI (Availability Rate and Inventory) and content. Continuously monitor and ensure accurate and up to date information on all channels. To maintain and update PMS, CRS and onwards distribution channels with rate & restriction updates and. To build new product, new direct connect implementations and assist Revenue department with monthly/daily reporting.
Key Duties and Responsibilities
Manage, utilize and maintain all available Distribution Channels, e.g. but not limited to KIP, GDS, PMS, SynXis or any other Channel Manager and OTAs extranet
Ensure optimum display order of hotels in GDS, CRS and all OTAs
Ensure coherency in Rates' & inventory display cross all channels PMS, CRS, Voice system, WEB, GDS and OTAs
Manage Rate loading and connectivity in all available distribution channels
Ensure that the accuracy of content / pictures is always up to date
Assist Revenue and hotel's Distribution team on Pricing and Contracting Training
Assist Revenue and hotel's Distribution team on CRS training
Assist Revenue and Hotel's Distribution team on OTA extranet training
Assist Revenue and Hotel's Distribution team on PMS training
Assist Marketing for creation of new offers
Assist Hotel's Finance team on partners invoicing issue
Assist Hotel's Revenue and Sales team in finding the best way to implement desired strategy
Assist Revenue Team in RMS implementation and setup
Creation of new properties in CRS and Partners channels
Maintaining high standards of data quality through system maintenance and audits.
Ensure daily/weekly/monthly reporting is adhered to in a timely manner
Manage the follow-up of Global Direct connect contract agreed by Direct of Distribution, for Administration loading (Zycus) and Legal Review
Assist IT team for any testing required for PMS, WEB and Voice system (Chameleon) Development
Takeover in task force Pricing and Distribution in replacement of Hotel Revenue or Hotel Reservation manager whenever required
Maintain Kerzner Distribution at its highest level of standards in terms response time, completion deadlines and delivery quality
Develop relationship with Direct Connect partners technical team and ensure that Kerzner keeps the highest level of reputation in the industry in terms of Distribution
Skills & Educational Requirements
Applicant must have at least 1 year experience in hospitality (Reservation or Front Office) or in Tourism industry (Travel agent, Tour Operator, Wholesale)
Must have CRS, or Channel Management and/or PMS restriction and rate management experience.
Recommended that applicant also has experience with Third Party website extranets
Fast learning and ability to work under pressure
Our company is expanding faster than ever before. We are investing in the growth of our company, and that means we are committed to investing in you. Join a team that is open-hearted, innovative, inclusive, and inspiring in spirit. We believe in making our guests happy beyond anything they have ever imagined. We wow them at every turn and create memories that will last a lifetime. You will be at the heart of this vision, to constantly innovate to deliver Amazing Experiences and Everlasting Memories.