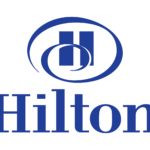 JOB DESCRIPTION
An Accounts Payable Supervisor with Waldorf Astoria Hotels & Resorts will ensure the accuracy of stocks, accounts payable, prepayments, and creditor/accruals accounting records and provide periodic reports to the finance department.
What will it be like to work for this Hilton Worldwide Brand?
In exceptional destinations around the globe, Waldorf Astoria Hotels & Resorts reflect the culture and history of their extraordinary locations, as well as fresh, modern expressions of Waldorf Astoria's rich legacy. Waldorf Astoria provides guests the exceptional environment and the personalized attention of true Waldorf service that creates a singular experience.
If you understand the value personalized attention and know how to treat even the most extraordinarily different experiences with the same rich level of customer service, you may be just the person we are looking for to work as a team member with Waldorf Astoria Hotels & Resorts. Because it's with Waldorf Astoria Hotels & Resorts where we promise our guests a single rich, experience at every extraordinary place they visit.
What will I be doing?
As Accounts Payable Supervisor, you will ensure the accuracy of stocks, accounts payable, prepayments, and creditor/accruals accounting records and provide periodic reports to the Finance Department. Specifically, you will be responsible for performing the following tasks to the highest standards:
Maintain accurate stocks, accounts payable, prepayments and creditor/accruals accounting records
Provide related financial reports for the hotels under the umbrella of the centralised accounting system using PeopleSoft Financials
Comply with company timetables and policies
Support the Finance Manager in managing communications with FAAST regarding the payment and handling of suppliers to include the accurate and timely processing of invoices
Lead the month end process, as it relates to stocks, creditors, prepayments and accruals, and ensure all work is completed on time with all relevant accounts reconciled
Authorise month end stock, prepayment and accruals journals, as prepared by the Accounts Payable Assistant
Ensure the balance sheets, as they relate to stocks, prepayments, creditors and accruals are a fair reflection of the assets and liabilities of the hotels
Review the balance sheets, ensure reconciliations are performed of all hotel controlled stocks, prepayments, creditor and accruals accounts and that all balances are explained even if reconciled elsewhere
Maintain a fixed cost register and ensure that it fully and accurately reflects all active contracts
Develop best practice financial accounting and control procedures and continually review and develop the process and procedures to maximise impact and efficiency
Maintain good communications and working relationships with all hotel areas
Act in accordance with fire, health and safety regulations and follow the correct procedures when required
Serve your role and team in an environmentally-conscience manner
What are we looking for?
An Accounts Payable Supervisor serving Waldorf Astoria Hotels & Resorts is always working on behalf of our guests and working with other team members. To successfully fill this role, you should maintain the attitude, behaviors, skills, and values that follow:
Organisation, planning skills and the ability to prioritise
Rigorous commitment to accuracy and detail
Analytical approach and creativity to problem resolution
Commitment to support and drive change where necessary
Advanced IT skills, especially with MS Office and Hilton Worldwide systems
It would be advantageous in this position for you to demonstrate the following capabilities and distinctions:
Relevant degree in Finance or related business discipline from an academic institution
Technical accounting knowledge of double-entry bookkeeping, stocks, creditors and accruals
Previous experience in the hospitality industry
What benefits will I receive?
Your benefits will include a competitive starting salary and holiday entitlement. As an employee you will become a member of The Hilton Club which provides reduced hotel room rates in our hotels worldwide, plus discounts on products and services offered by Hilton Worldwide and its partners. We look forward to explaining in detail the range of excellent benefits that you would expect from a global hotel organization like Hilton Worldwide.
Learn more now about Waldorf Astoria Hotels & Resorts — offering the opportunity to visit extraordinary places with one singular experience.
Numerous landmark hotels around the world
More hotels in construction
Offering world-class spas
Gorgeous golfing destinations