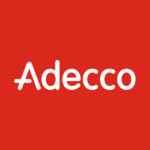 Job description / Role
Employment: Contract
Required Skills:
Our company in Abu Dhabi is urgently looking for an experienced Accounts Payable to join our Client. The ideal candidate will have a strong background in accounting and be familiar with accounting software and systems. As an Accounts Payable, you will be responsible for processing and recording all payments made by the company to vendors, suppliers, and other creditors. You will also be responsible for maintaining accurate and up-to-date records of all transactions and ensuring timely payments.
Responsibilities:
 Process and record all invoices, payments, and expense reports
Verify the accuracy of invoices and resolve any discrepancies
Prepare and process payments to vendors and suppliers
Reconcile accounts payable transactions and maintain accurate records
Assist with month-end closing and financial reporting
Respond to vendor inquiries and resolve any issues or disputes
Ensure timely and accurate payments to avoid any late fees or penalties
 Review and analyze vendor statements to identify any outstanding balances or discrepancies
Communicate with other departments to ensure proper coding and approval of invoices
 Assist with audits and provide necessary documentation and support
 Continuously look for ways to improve and streamline the accounts payable process
Salary:
AED 5,000 per month inclusive of fixed allowances.
Requirements
Bachelor's degree in accounting, finance, or related field
 2-3 years of experience in accounts payable or general accounting
Experience with accounting software and systems, such as SAP or QuickBooks
 POs and matching of POs experience required
Strong attention to detail and accuracy
 Excellent organizational and time management skills
Ability to work in a fast-paced environment and meet deadlines
 Good communication and interpersonal skills
Proficient in Microsoft Excel and other office applications
Required Skills:
Accounts payable
 Invoicing
 Payment processing
Reconciliation
 Accounting software
 Financial reporting
Vendor management
Communication
 Microsoft Excel
Time management
About the Company
The Adecco Group is the world's leading talent advisory and solutions company. We proudly make a difference in the working lives of 3.5 million people every year. Our culture is entrepreneurial and inclusive, and we are united by our passion for making a difference in the world of work. We work with over 100,000 organizations in 60 countries, enabling their success. We have 35,000 people working with us across more than 60 countries and territories.
Adecco has been rapidly growing in the Middle East since 2008, developing a substantial footprint throughout the region. We work across 250 different clients, Adecco has more than 62 full time employees, working in 4 offices, servicing all countries across the GCC region. We offer Temporary Staffing, Permanent Placement, Executive Search, Assessments, Visa And Payroll, Outsourcing, PRO Solutions customised as per client requirements. Adecco Middle East Head Office is based in Dubai with a branch at Abu Dhabi.