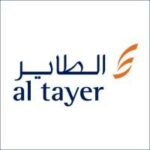 Accountant Al Tayer Group Garhoud Dubai United Arab Emirates
Job Purpose
To disburse authorized payments in accordance to established procedures accounting for all transaction types under appropriate head/ account. Assist in general accounting activity from time to time
Job Requirements
Education/Certification and Continued Education
High School / "O" Levels with minimum knowledge of accounting procedures
Years of Experience: 2 to 3 years experience in a similar position
Essential Roles and Responsibilities
Functional Roles and Responsibilities
• Disburse the joining advance, one time accommodation advance, temporary staff salaries, and miscellaneous payments to individual employees as per the company policy.
• Post company wise payment transaction details in JD Edwards
• Plan and submit reimbursement claims as per the agreed periodicity to the accountant for cross verification and approval.
• Maintain proper documentation for all reimbursements claims, advances, temporary salaries etc.
• Be responsible for the safe custody of cash received and/ or other relevant documents and safe transfer to the bank or security collection service.
• Answer employee queries professionally, either in person or over the phone.
• Assist the finance function with general accounting entries or other such activities as advised from time to time.